The Sulimov Dog is a cross between a golden jackal and a siberian husky along with a few other breeds that were added after the Russian experimenters realized a first generation jackal cross wasn't tame enough. They're gorgeous,but unfortunately, there are only a few and they are all part of a Russian experiment and impossible or atleast near impossible to get, much like the domesticated siberian fox. Too bad Russia monopolizes all their cool animal creations. :(
Anyway, here's some screenshots I took of a Sulimov Dog from the Nat Geo documentary about them that was on Youtube:
Brown?/Liver? and White?/Tan?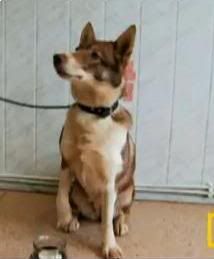 Golden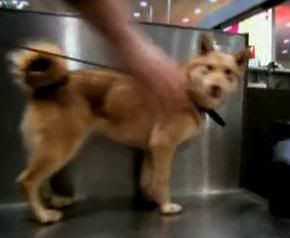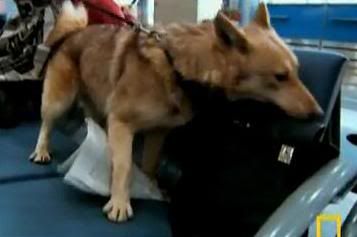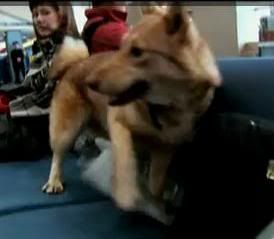 Fur Close-Up: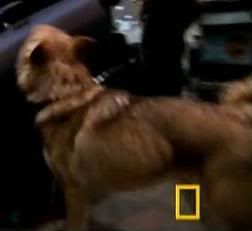 Head Close-Up
Blue Merle?/Black Merle?
This one's my favorite. From the front,except for his blue eyes, he looks identical to an Australian Cattle Dog: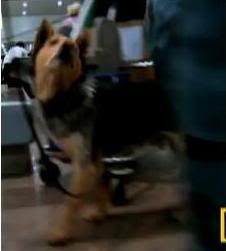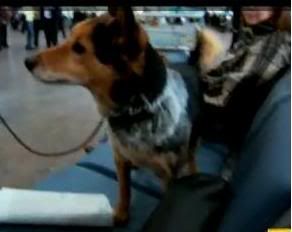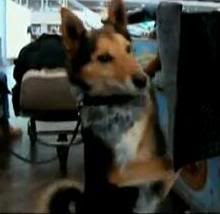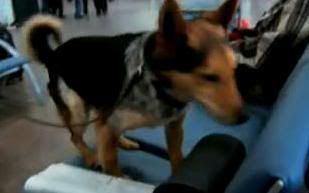 Here's a close-up of his fur on the back: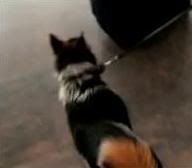 Head Close-Up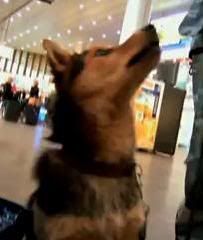 Face Close-Up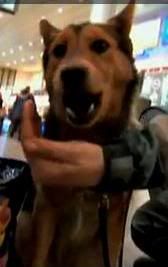 There was also a black and tan,but there weren't too many good pics of him.
I'd killed for one that looks just like that blue/black merle one as a pet.
Does anyone know if there's any possible way to get one as a pet? I know it would be extremely difficult,but is it possible?