Our target: Meles Meles. The European or 'English' Badger.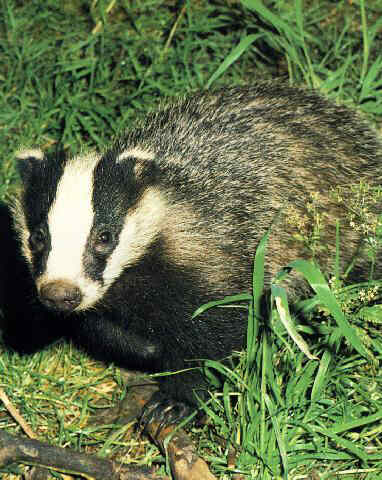 Otherwise known as 'freaking adorable stripey-face.'
I've been researching these guys for about two years now, after having some experience with the high desert badger back home in Nevada (and boy are they fun! Grumpy, but fun). Now I am very serious about managing to get ahold of one Meles Meles, and preferably would like to get ahold of one breeding pair.
Step one is done, where I live they are legal to own and only require a basic permit (from my understanding feel free to correct).
Step two, the research, is mostly done. I have knowledge of how to make an enclosure (no such thing as badger proof, but damn close). Their eating habits, attitude habits, enclosure needs (dirt, tons.), and their needs as far as weather.
Step three, is in process as I am looking around to find a suitable vet for them that has knowledge of similar breeds (the American Badger).
The last step is the one I am afraid I won't be able to accomplish or at the very least will not be able to accomplish on my own. Thus, I am here to bug you all for help! Which is the actual procuring of these wonderful animals. Now from my research in the UK it is illegal to own an 'English' Badger as a pet. But I also know from several other sources that these are not United Kingdom exclusive creatures. They are located not only in Ireland (though I do not know the Republic's laws on these guys), but also in several areas of Europe. Now I know they haven't been truly domesticated, but from research I and others have done they seem prime for it so long as they are gotten at or before weening age. I know they are social, but luckily I'm a 'stay at home' artist.
SO! This is an attempt to facilitate information on procuring badgers, or to give information to anyone else interested in these guys. If anyone has any idea as to a way to get one, or preferably a pair, of Meles meles into America I would LOVE to hear from you. Thanks, and ask questions if you have any! :D