It has helped a lot to figure things out by using this
http://www.sketchup.com/
The pro version is free for 30 days. It even had a fennec model in the library but it was not true to scale so I scaled it down so it's a bit taller than 8" at the shoulder so it would be life sized, since they average 8" at the shoulder. This let me see how well a fennec would fit into the designed cage.
I did the model based on two of these shelves back to back
http://www.amazon.com/Edsal-5-Shelf-Ste ... B00JY2M8BE
I left one shelf out as I want to put an exercise wheel in. Cat wheels are too big so I'll have to make by own. This model wheel is 31" diameter outside so about 30 inside. It looks like that will fit a fennec just fine.
Here it is from the front. I'm debating on having two opposite front corners open as doors or all 4 independently but door design is a bit more complicated for me.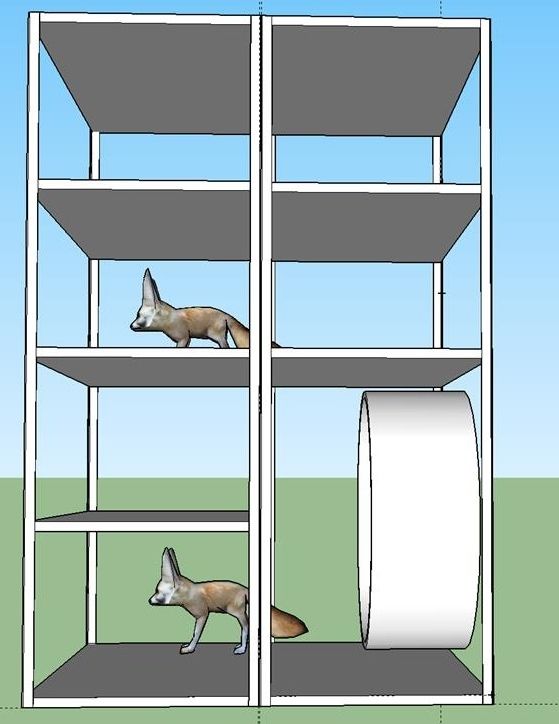 And this shows the wheel is about perfect sized for a fennec