I found Elliot just before Easter last year...probably a cast off from the year before.
He was in a tiny cage, had overgrown nails...
He is the cutest bun, a Netherland's dwarf. His color is called 'Otter'. The Netherland's dwarf stays small, has short ears, and big eyes, which gives them the look of a baby bunny forever. Elliot is just two pounds. He has a critter nation cage now, with a couple Xpens for exercise. He gets sherwood forest food, good hay, a little fruit and veggies. I went ahead and had him neutered, which helped him litter train, and overall is better for his longevity. I love him to pieces, and don't know how anyone could have just dumped him. Their loss...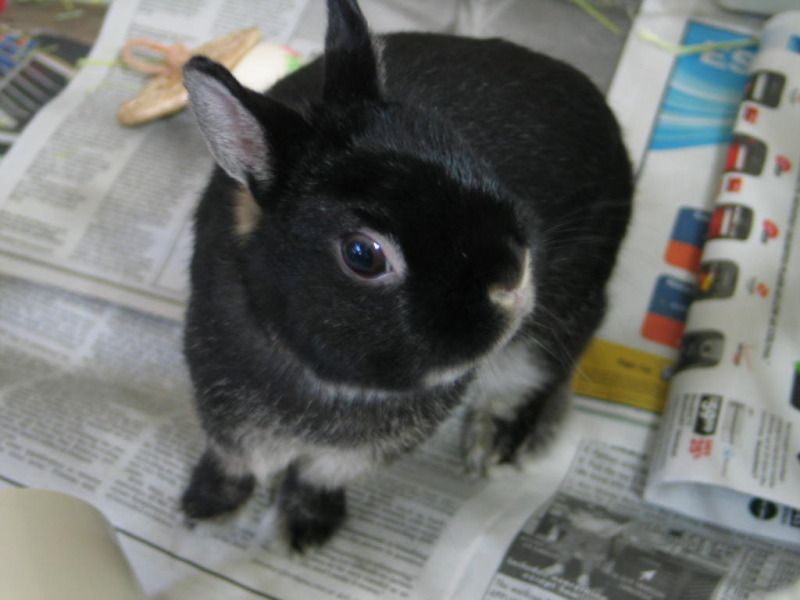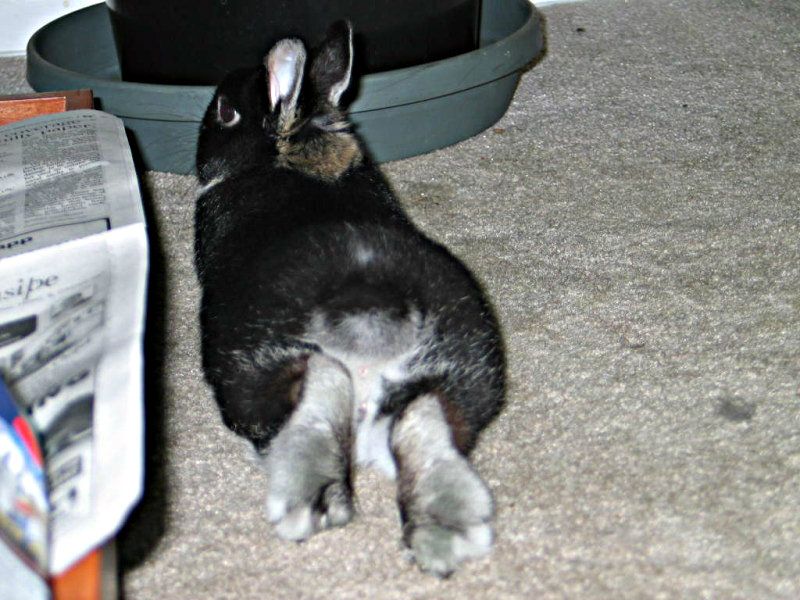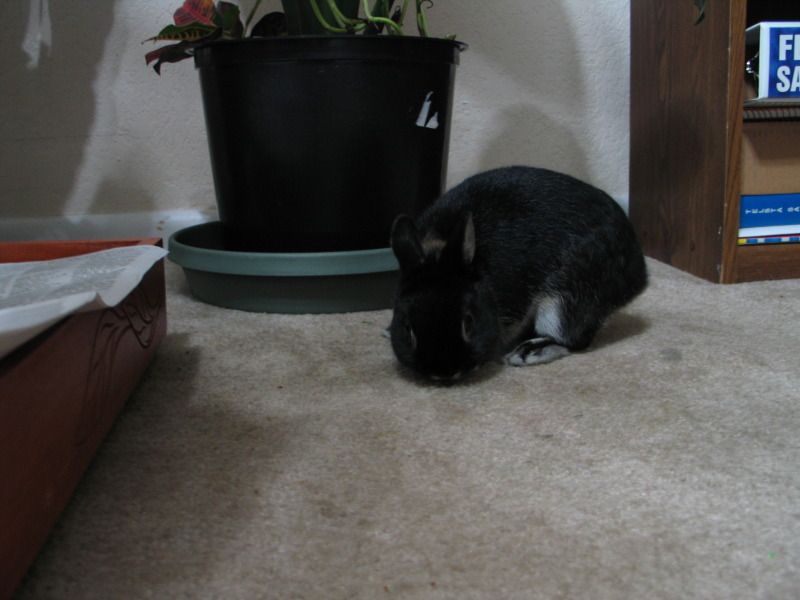 his first cage was a big corner parrot cage I had empty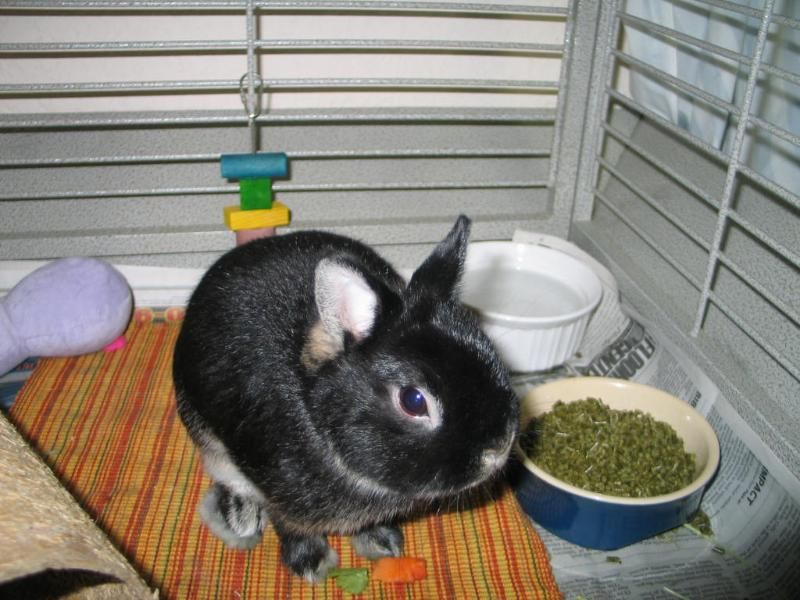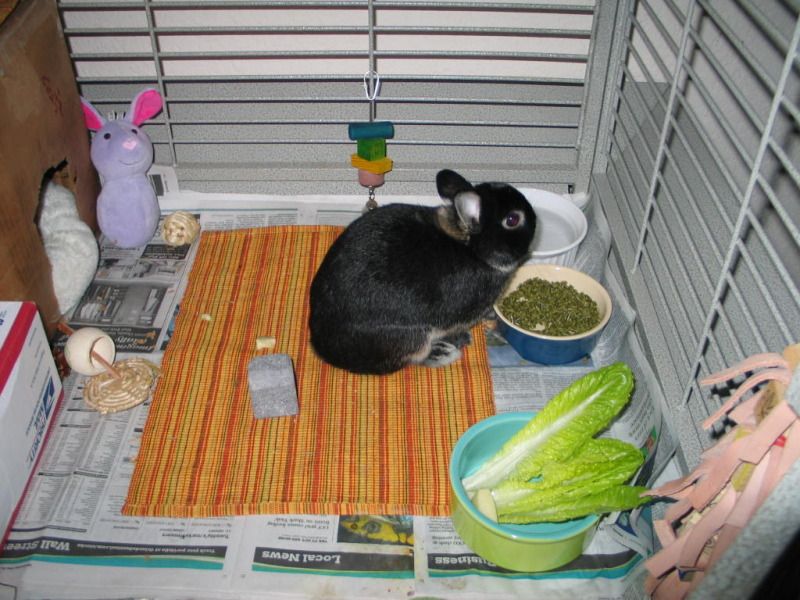 then we tried a wooden hutch...but it was chewy so he ate it...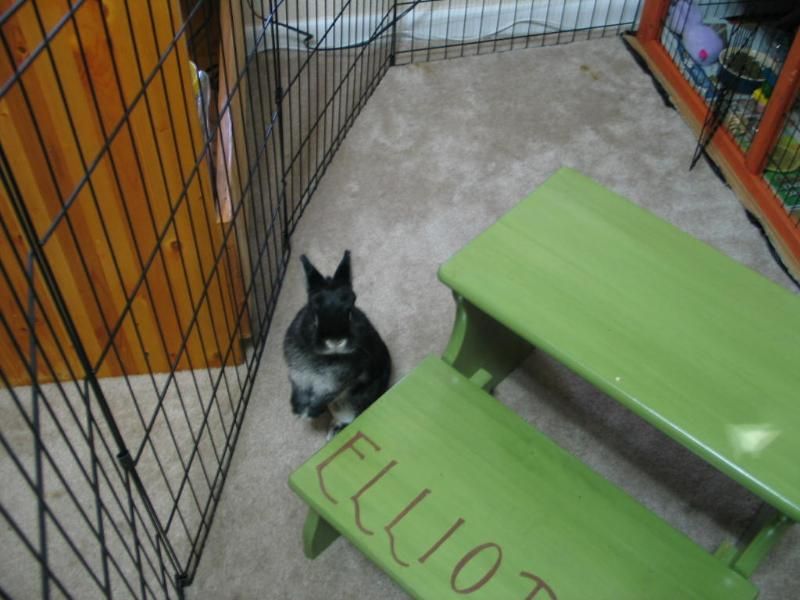 finally, I found a used critter nation on CL, it works well and he still gets to come out to play..I have two xpens now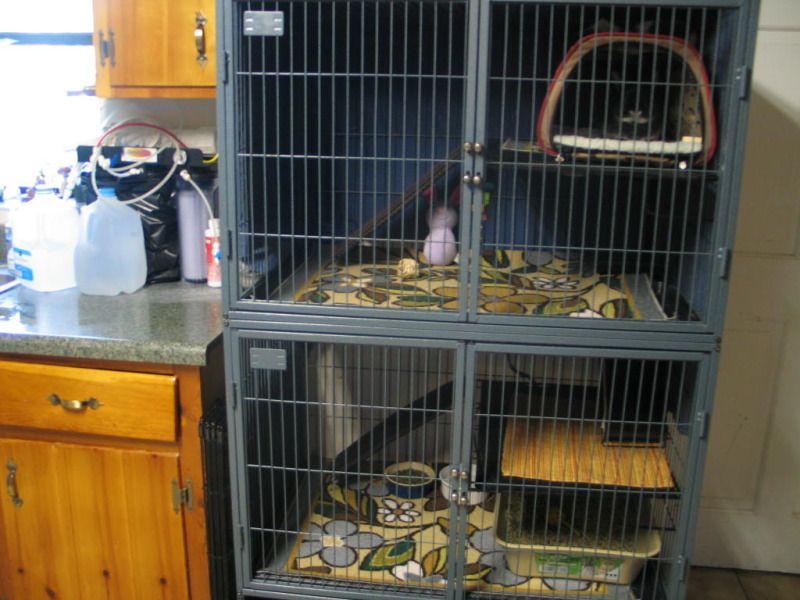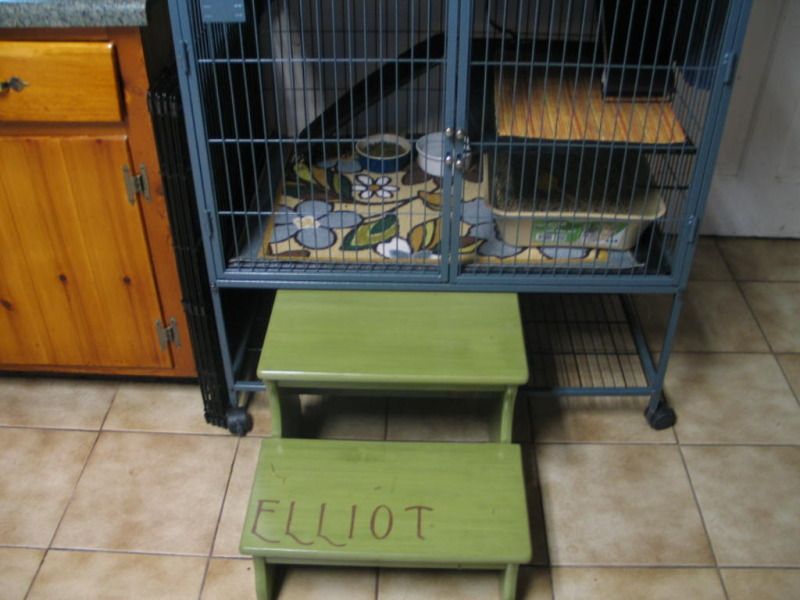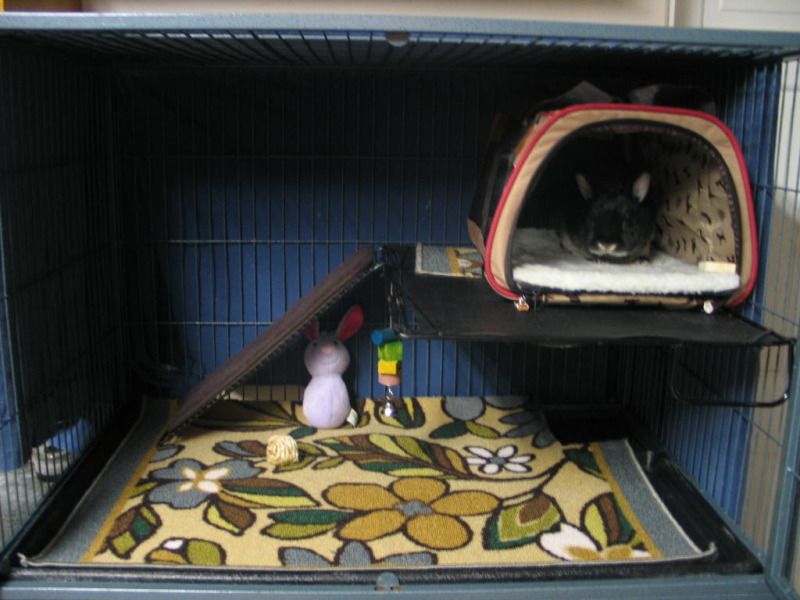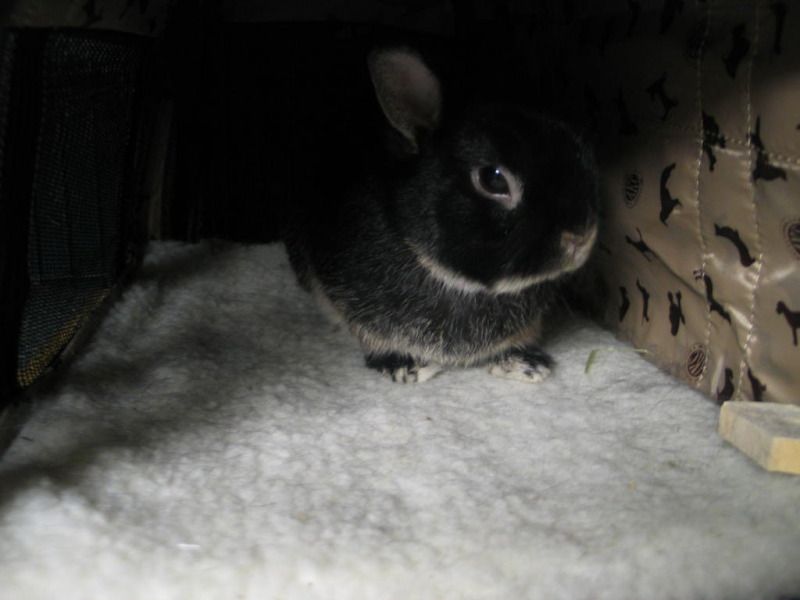 this Easter we celebrated by going up to a nursing home and handing out sugar free candy to the residents...he was a hit..