Today my mom was going through photo albums and came across some very old (well, in my eyes anyway) pictures of my dogs from when I was a kid, from about 13 years ago.
In the photos are Max, my Mal/Aussie mix, and Alex, my German Shepherd. I remember the day we took these...I wish I could live in those days forever.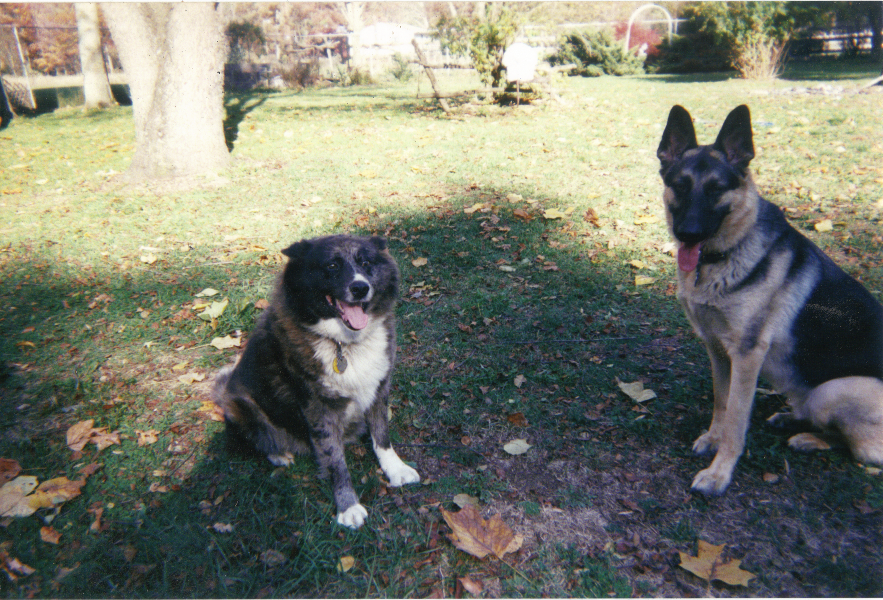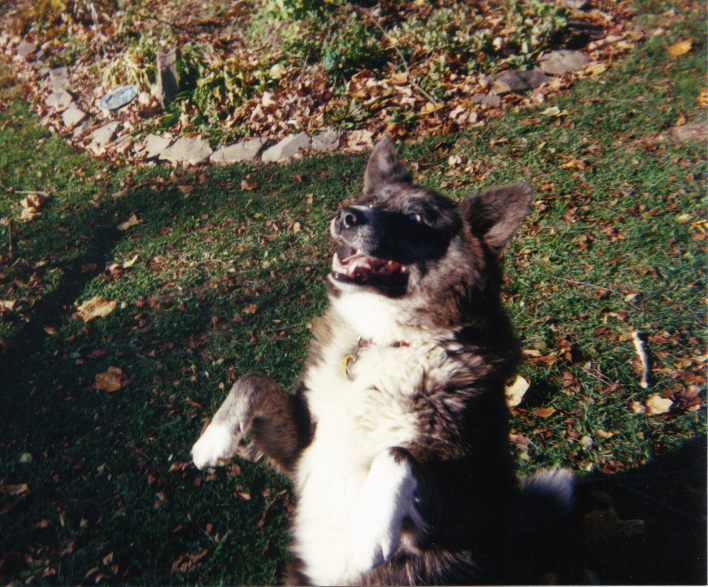 This was the only real "trick" Max knew, how to sit up on his butt and stay there, like a Meerkat
It was actually a pretty amazing feat, considering he weighed close to 89lbs.
And here are Max's CGC Certificate, and my Therapy Dog International card. The photos above were taken right around the same time he was awarded.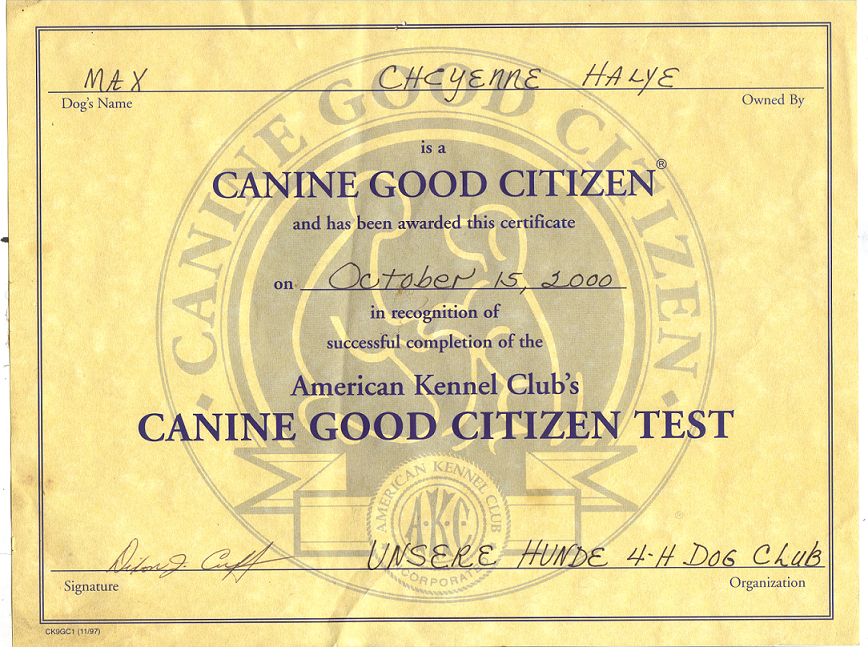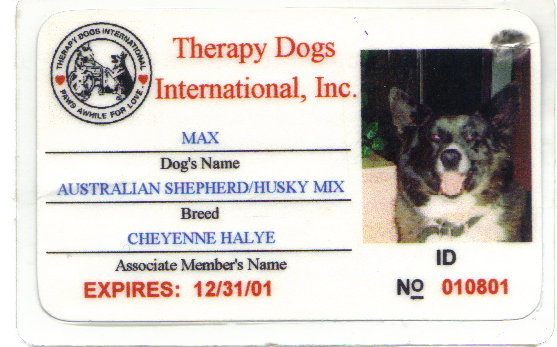 I know the card says "Husky", but given his build and nature, there was no Husky in him, lol.