I've been watching our local urban foxes since 2009, but of the dozens of foxes I know, there are two that will always be my favorites; Donna and Big Dog. These two have been together since at least 2010 and are by far the friendliest foxes I've ever met. While I don't really agree with trying to tame wild foxes, these two have been like this since the day I met them, (probably thanks to being regularly fed by people who live in the area.)
Most of these were taken in 2011. I was more focused on another family last year, so haven't seen much of them recently. I haven't actually seen Donna at all in the last year, so no idea if she's still around. I do know that Big Dog and two of their adult offspring are still in the area, though.
My favorite ever shot of Donna.
Heavily pregnant last Spring. She gave birth about a week after these were taken;
While Donna mostly ignores me and gets on with doing her thing, Big Dog is a lot more in-your-face, quite literally!
As you can see, has no fear of me what-so-ever.
He's particularly obsessed with my shoes, and loves playing with the laces!
Standing on my legs to get a better look at the camera. He just loves sticking his nose into the lens.
These were taken this winter. He looks so much fatter in his winter coat!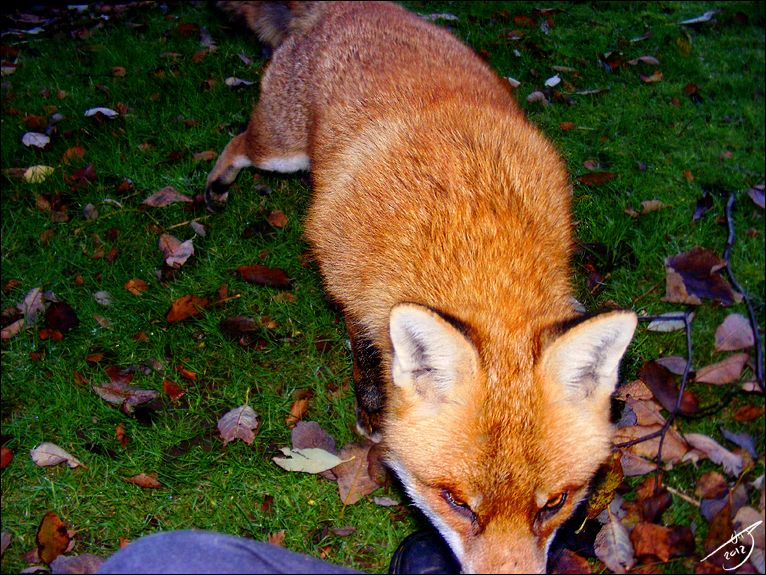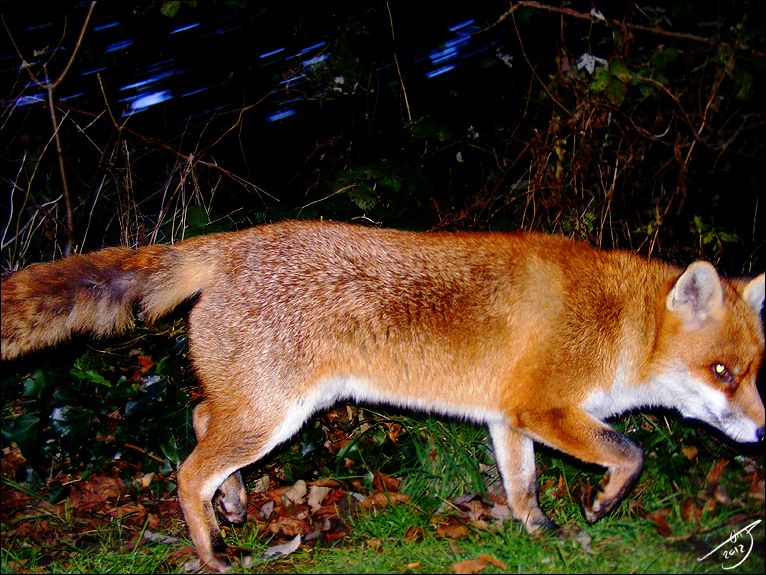 I'll post some photos of some of the other foxes I watch later.