Hiya! I thought I'd show off my babies like one of those parents that shove their wallets in other peoples faces to look at their children.
We'll start off with the cats. (the first one is ours, the others are my moms)
Shearer:
The kittens:
Kate:
Now for the dogs:
Ducky:
Gidget:
Shika:
Swampers: (moms)
Mia: (Moms-- Rescue. This picture was taken about a week after my mother received her. She had puppies around 6 months old but they were all sold by the time my mom found this man. He would lock her up outside without food and very little water. she's much better now, I'll try to get a picture of her for you all now that she's all fattened up!)
Horses: (The one being lunged is my horse, whiskey. I couldn't find my better pictures!)
Rats:
There's 15 rats, but i'll only post pictures of a couple of them! :P
Dapple:
Wolfy:
Ferdinand:
Jude and Alex:
And the babies day 5!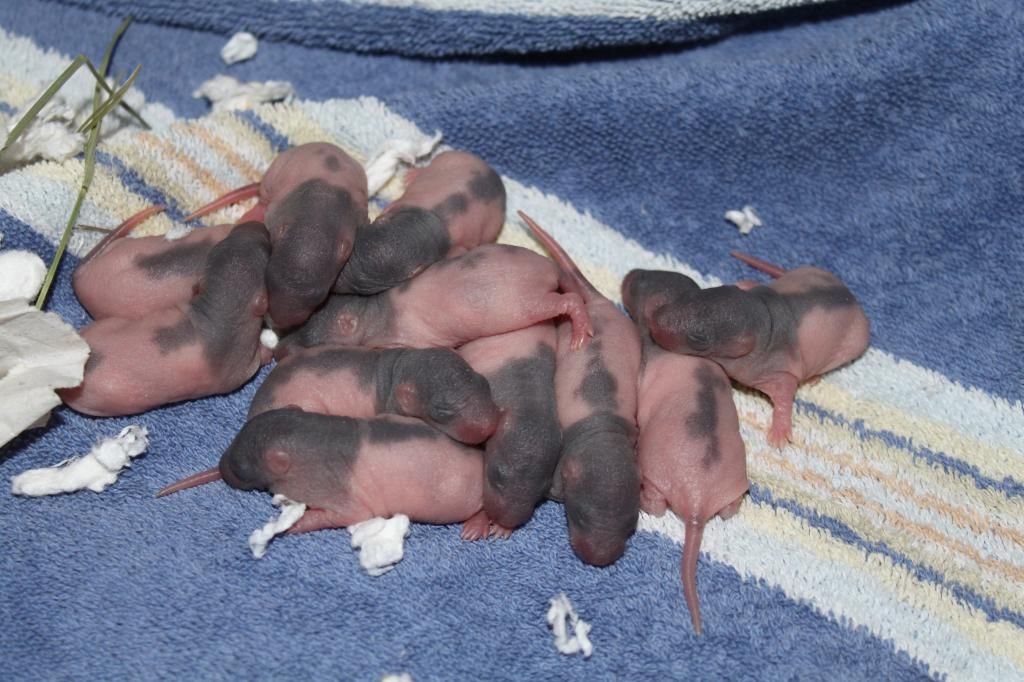 (( I don't breed rats. I initially bought two 'male' rats from a petstore. I adopted two more males off of craigslist. Only upon noticing the two first males didn't 'mature' I found out I had actually been sold two FEMALE rats. 23 days later? 11 babies
.))
And other:
Fishies:
Raccoons: (My mother rescues raccoons around once a year. She raises them up after the're removed from their mothers by farmers who plan on destroying them after finding them in grain bins. She then releases them on their property and if you're lucky enough, you can see them come around with their babies! She tries to get them use to US so they stay around our property where hunting isn't permitted. It's worked so far!)
Annd have a video of two of the babies in their play pen! (sorry its a bit loud! D8)
http://www.youtube.com/embed/WUxq3r2K0ZI