So, here are a few picture I took of the young orphaned gray squirrel my family and I have been taking care of. He's the fifth one we've raised, but he's very different from any of the other's we've had. We're not sure why exactly, but he's much cuddlier than any of the others- not sure if it's because he's a male and all the others have been female, or because the others were raised with a sibling (2 and 2). I think it's probably because he didn't have a sibling to bond to, and get bonded to us instead. He's incredibly cuddly (much past the age when our previous babies stopped allowing us to hold/touch) and very sweet. Hopefully the lack of fear of humans won't be any issue- all of our neighbors love him and none of them would hurt a squirrel (thank goodness).
He has run of our patio when he wants it, as well as a little den box with towels, but we leave the door open so he typically spends the morning outside in the wooded area of our backyard and comes back in the afternoon when everyone in the family gets home from school and work.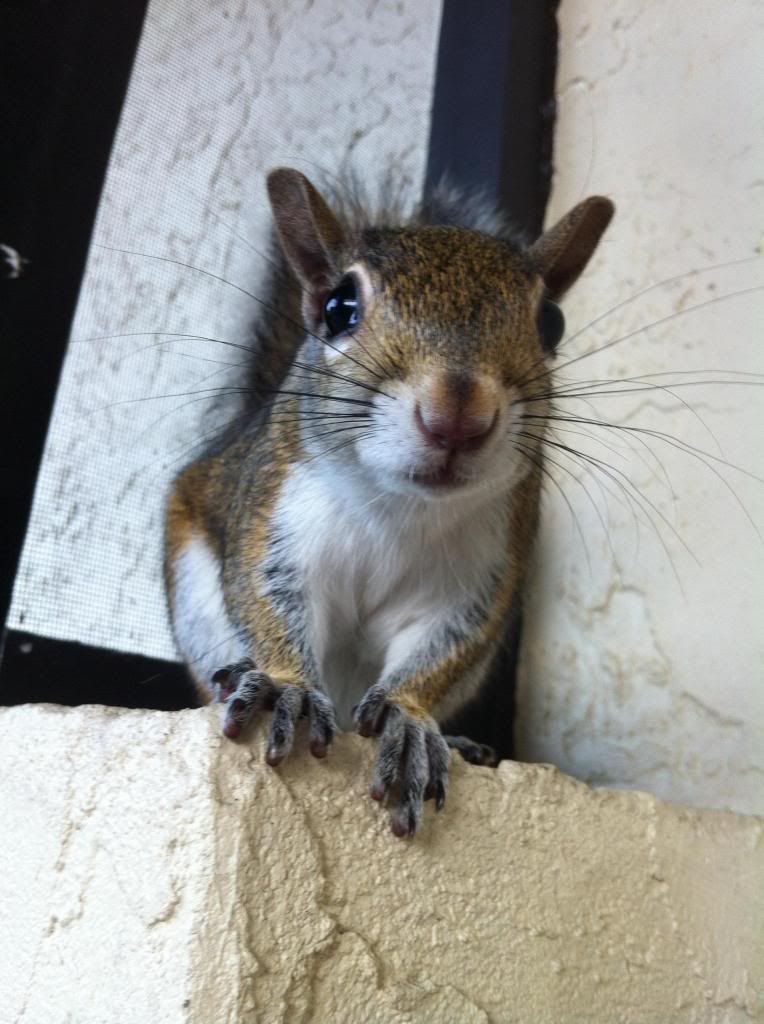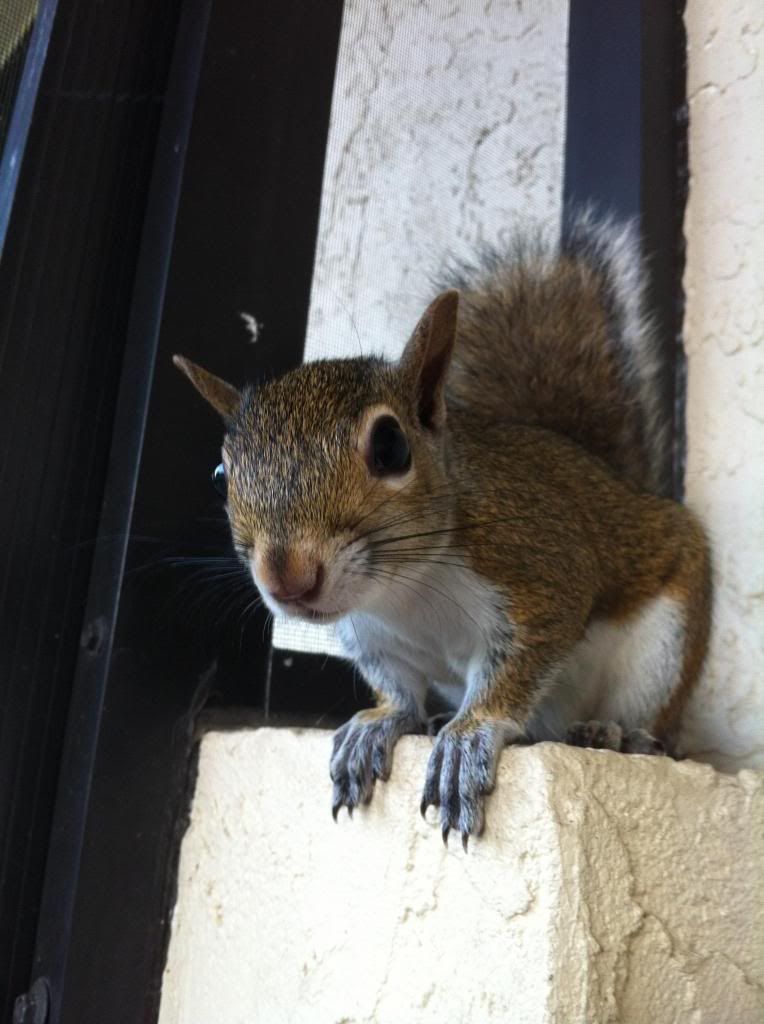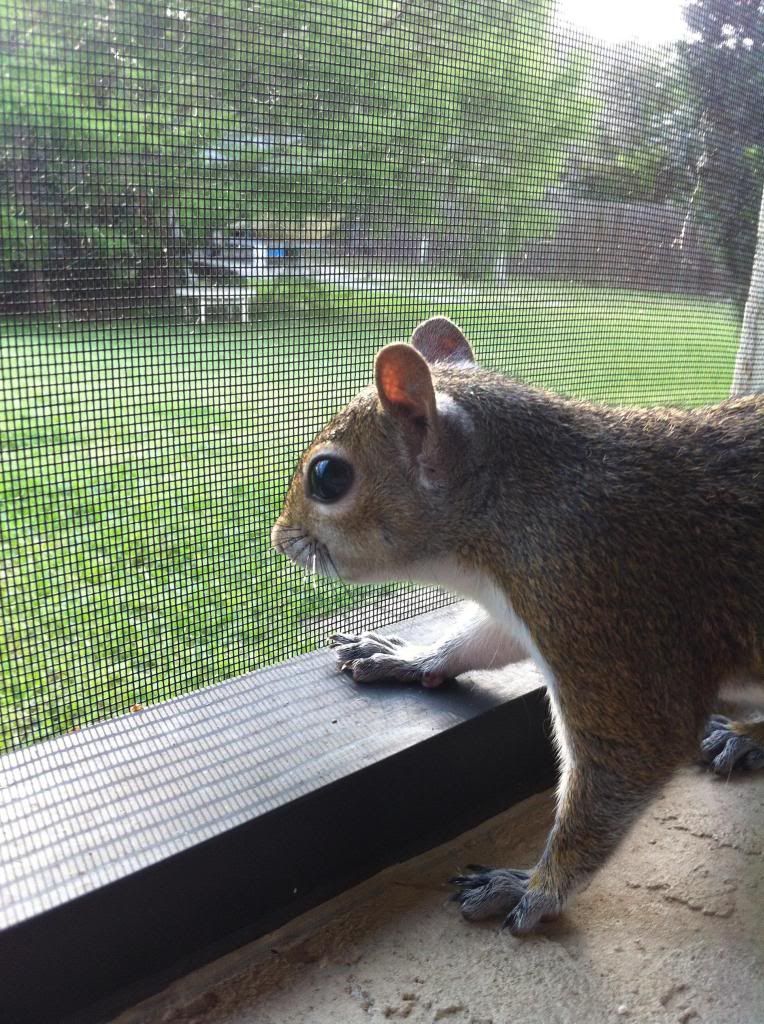 And this is him tonight, when he get sleepy and curled up in the top of my shirt. I couldn't resist taking some pictures. He's such a love.