My friend, the one that was raising the babies, has caught the opossum we saw earlier just to check overall health, assuming it is Ozzy. She did notice a small wound on the tail, and placed Neosporin on it to help it heal. I told her that they're exceptionally hardy and often survive wounds that would be fatal to us, but she wanted to help him anyways.
She told me she's confident it's him. Young male, still has white tipped ears, same shade of dark smoky grey coat, identical markings, size of a juvenile cat, ears are in good condition, just one small cut, tail is in good condition aside from the wound. Good muscle strength in 'hands' and tail, docile temperament, no growling, hissing, etc.
I don't personally condone trapping after release only to be released again.. I think it puts stress on an animal... but it would be nice to have some closure.
What do you all think? She sent me this pic earlier today. Ozzy would be roughly 5 months old by now.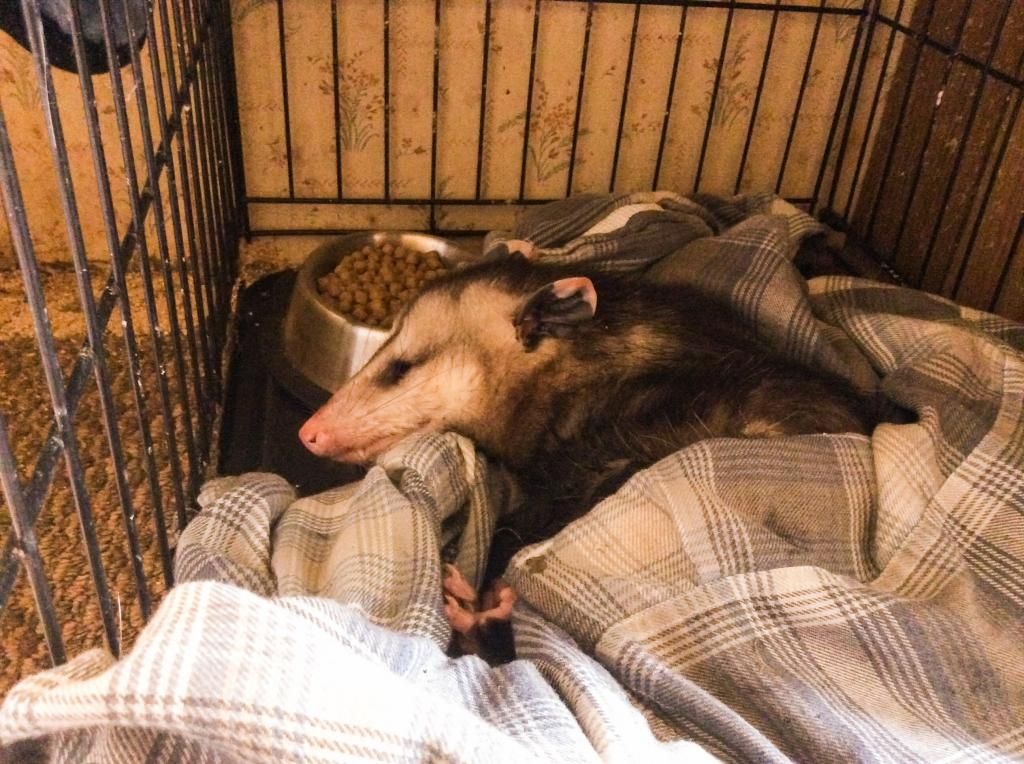 Compare to last time he was in care, roughly 2 months ago: