So I decided to bring the lil' boy home. He's slowly getting accustomed to me, or re-accustomed. If it truly is Ozzy, I guess two months in the wild is enough time to kind of stray from being tamed. I reasoned with my mother that, at least, in humans, there is a certain time where we have no memories, in example, I remember nothing before the age of 4, complete blank slate, nothing. I figure it stands to reason that, maybe, animals are the same. So, I figure that since he's 5 months, he may have memories starting around two months, leaving 3 months of actual memories. Meaning most of his cognitive time was spent in the wild, so I guess it makes sense that he's kind of confused. Though, I also know some animals have been recorded of having excessively short memories up to very expansive memories, so it's homestly hard to say.
At any rate, I work with him for hours, every day. He's not to the point of accepting food from me, but he'll eventually eat it in front of me, at least. This boy weighs in at 2,356 grams. The last Ozzy was weighed was July 31st at 114 grams.
He does have very healthy poos. Firm and solid, not too hard, not too soft. Indicates there has been no stress from being, possibly, reintroduced to a captive lifestyle.
I wish there was a definitive way of knowing it was him, but unfortunately, as a baby, he didn't have any super identifying markings. As such, I will be calling him Oswald, nickname Ozzy.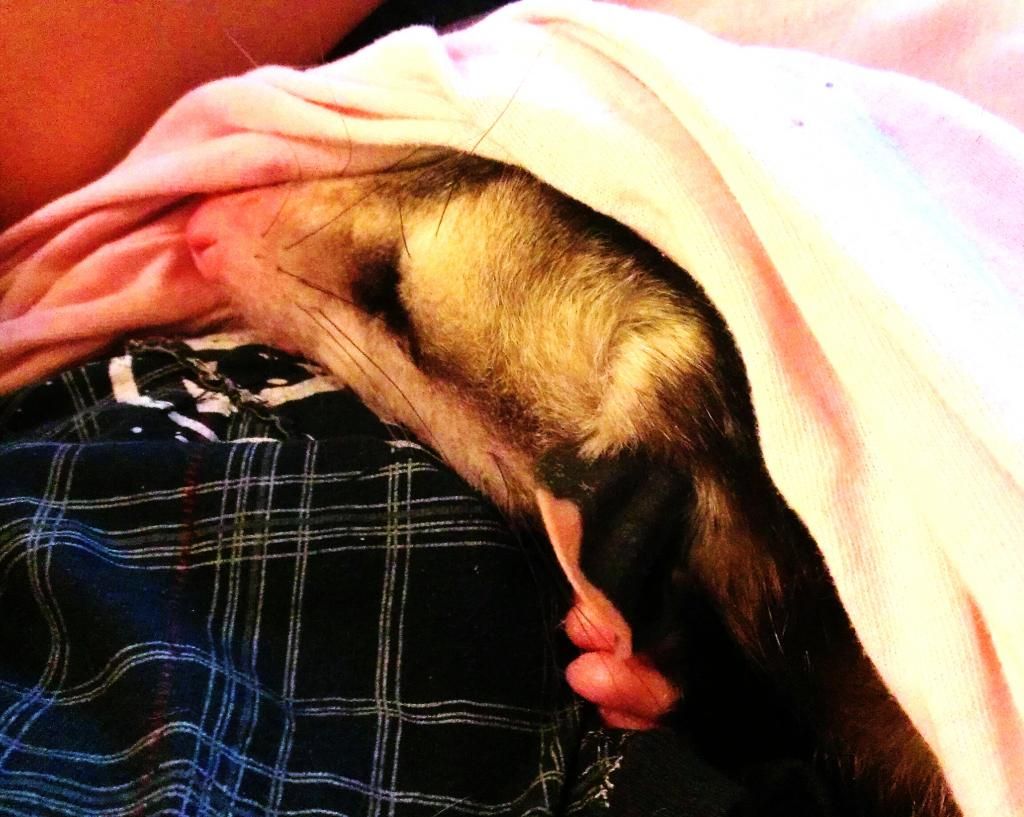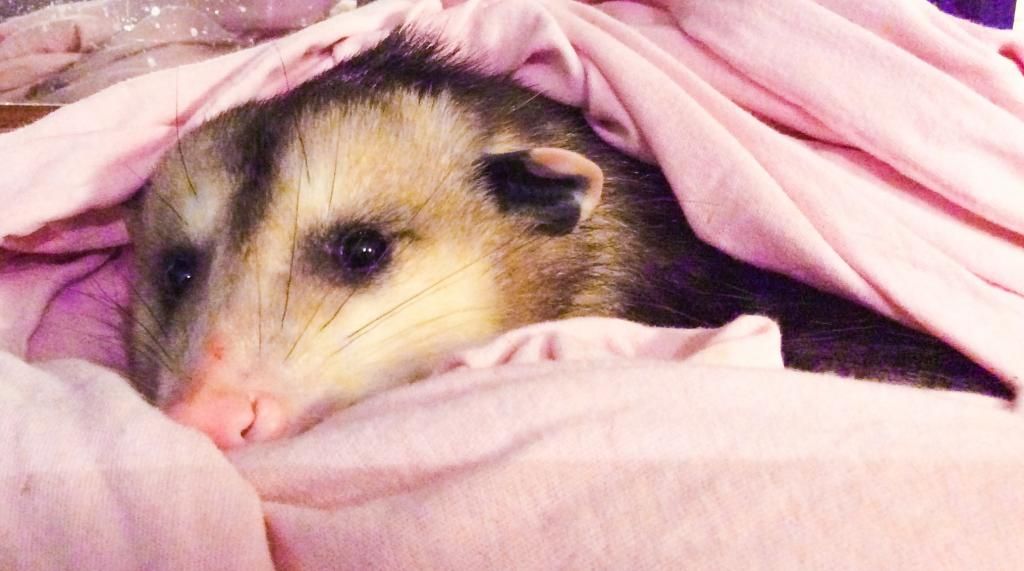 Getting into trouble here. During his 'active' time, he's very rambunctious.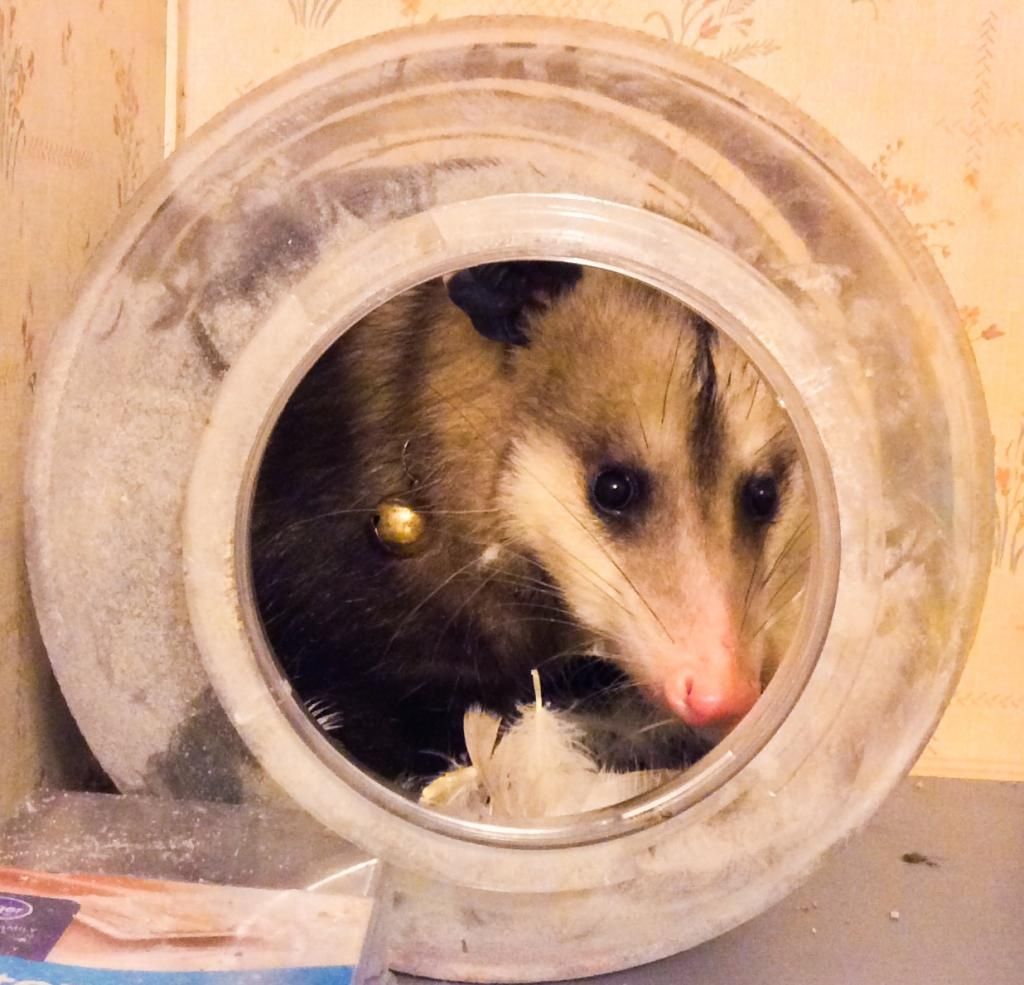 He decided my collection of molted goose feathers was a good place to sleep. I like to collect baby feathers from my feathery babies, and these were from my Embden Goose, Angel.
He really really loves Apples, which, I guess is good since they are more calcium than phosphorus, but they're high in calcium. He doesn't seem to be a fan of veggies but will idly munch on them. Just not as enthusiastic about them as he is with fruits. He also really really loves cat food. :( Had to get creative about keeping him out of the cat's food.