Just wanted to make an update about my 20 gallon tank. Since I've moved to Easton, I've set up a 10 gallon tank here and recently transferred my fish from my 20g at my parent's home to here. I left the tank and all the accessories with my parents, and my mom is trying to set it up and put her own fish in it, with my help, of course
They're all doing well. I actually just won Setup of the Week on
FishChannel.com
(I just got the email this morning, they haven't switched it over on the front page yet to mine, lol). So I guess that spurred me to post here.
Here's a few photos of the new tank:
A Blonde Tux Delta Guppy I added to "test the water" so to speak before bringing my old fish in.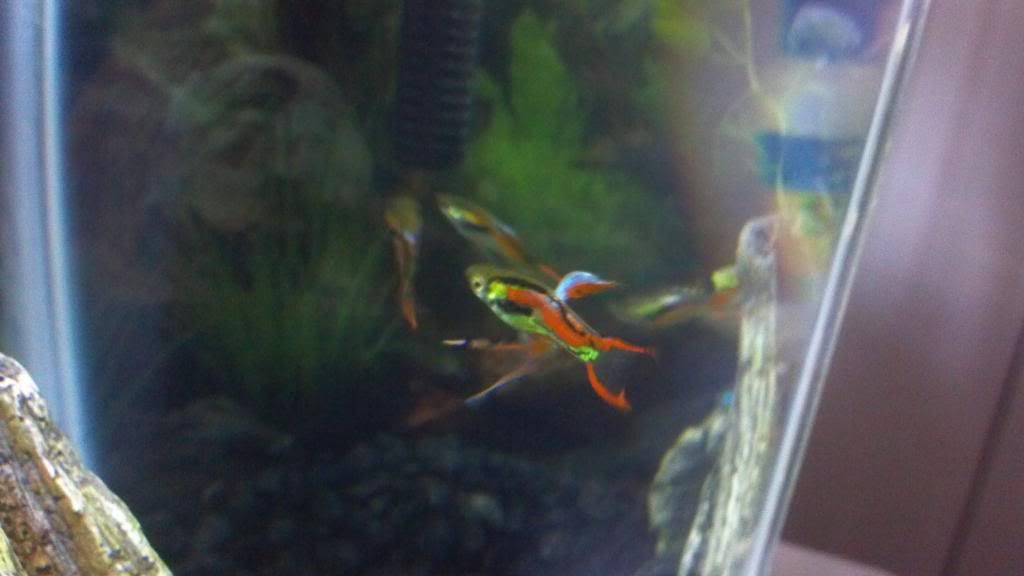 A closeup of a Hybrid Endler, one of three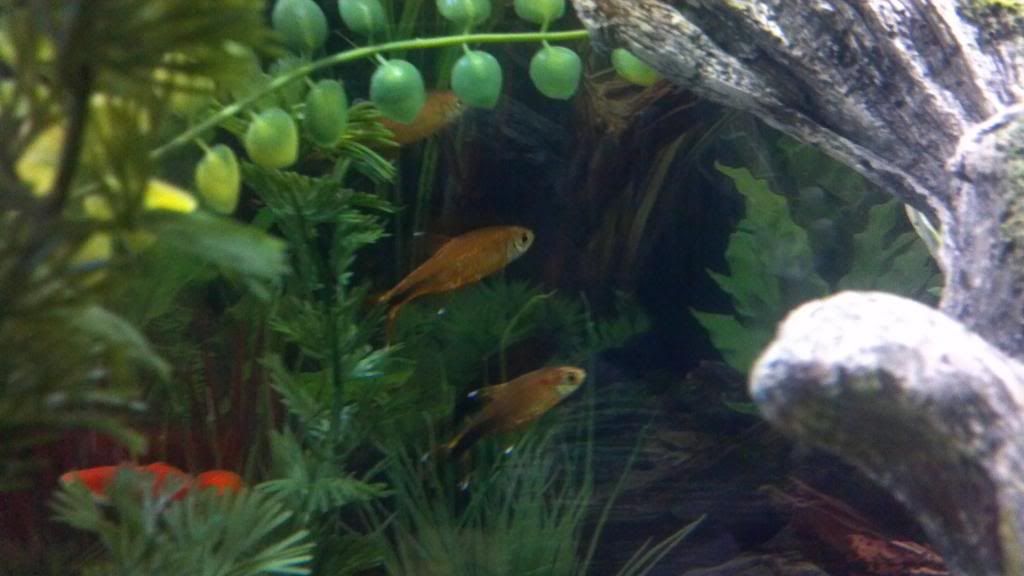 Silver Tip Tetras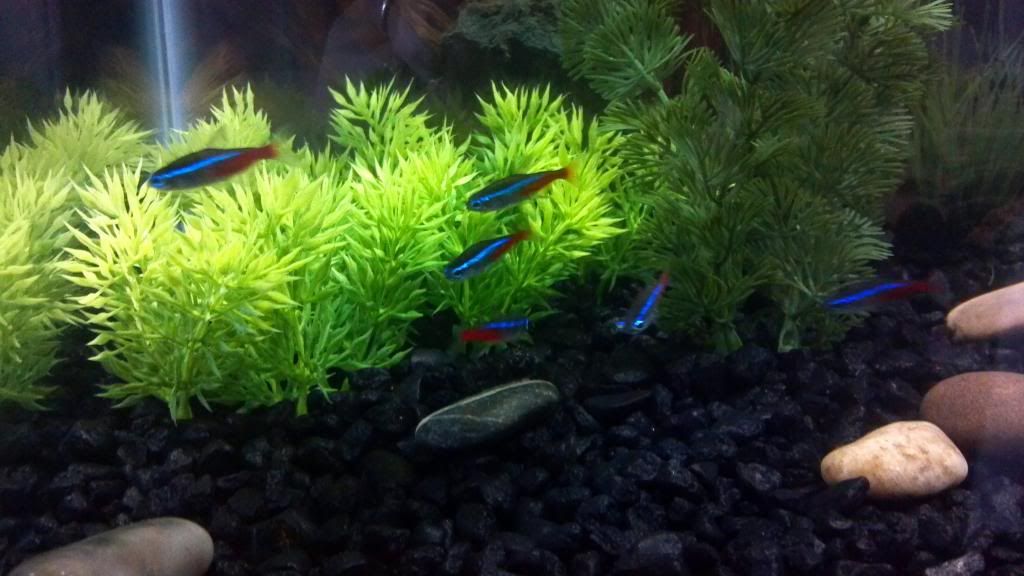 Neons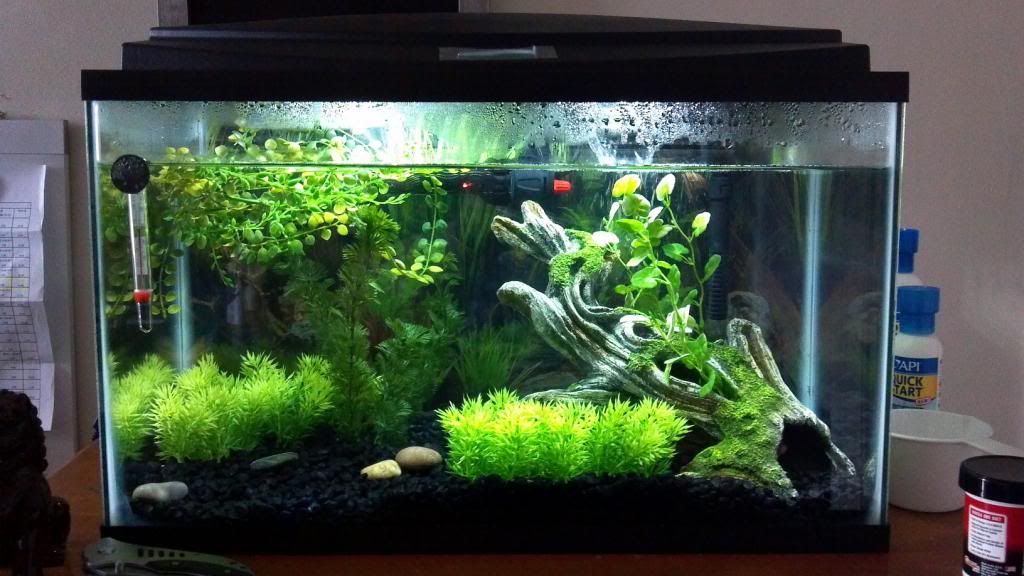 A photo of the tank before I added any fish
And a short video I shot this morning. If you have AdBlock on your browser, turn it on if you want because my videos are monetized and you'll see a commercial before the video.
Watch it on Youtube