Coywolf/Eastern Coyote(Hybrid between a (western) coyote and a Aloguin Park wolf/Northern Red Wolf.
Northeastern Coyote/Novia Scotia Brush Wolf(Hybrid between a gray wolf and a western coyote)
Eastern Timber Wolf(Hybrid between Grey Wolves and Aloguin Park Wolves/Northern Red Wolves.)
Coydog(Hybrid between a coyote and a domestic dog. This one is thought to be a coyote-german shepard cross).
Dingo-Dog(Dingo and Domestic Dog)
Liger(Lion and Tiger)
Jaglion(Jaguar and Lion)
Bengal Cat(Asian Leopard cat and domestic cat)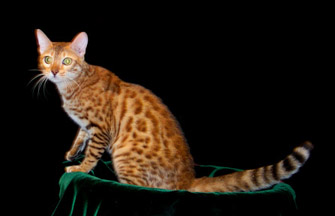 Savanahh Cat(Serval and domestic cat)
Zeedonk(Zebra and donkey)
Grolar(Polar Bear and Brown Bear)
Wolphin(Dolphin and Orca)
Polecat x European Mink
Ferret x European Mink
Ferret x Polecat