So, I was bored and made a list of what types of wild dogs can be found on the different continents, so enjoy. Also, all images are from either Wikipedia, Wikimedia or Arkive.org unless otherwise specified. Also, where a species occurs in more than one continent, I try to show a photo of a subspecies that lives in each respective continent.
South America
Crab-eating Fox (Crab-eating Zorro)
Culpeo(Andean Fox)
And an extra pic of a different subspecies just cause I like culpeos and think this one looks different:
Darwin's Fox
Chilla(Argentine Grey Fox, Grey Zorro, South American Grey Fox)
Pampas Fox (Azara's Zorro, Azara's Fox)
Sechuran Fox (Peruvian Desert Fox, Sechura Fox)
Hoary Fox (Hoary Zorro)
Short-eared Dog (Small-eared Zorro)
Maned Wolf
Bush Dog
Gray Fox(same species found in North America, different from the Chilla)
North America
Gray Fox
Island Fox
Cozumel Fox (proposed separate species from the main Island Fox. This species may already be extinct if it was separate from the Island Fox.)
The Cozumel fox is an undescribed species of fox in the genus Urocyon, which is apparently close to extinction or even already extinct. It is (or was until recently) found on the island of Cozumel, Mexico.[1] The last reported sighting was in 2001, but surveys focusing on this species have not yet been carried out.[1][2] The Cozumel fox, which has not been scientifically described to date, is a dwarf form like the island fox but slightly larger, being up to three-quarters the size of the gray fox.[2] It had been isolated on the island for at least 5,000–13,000 years, and probably far longer. This would indicate that the colonization of the island of Cozumel by Urocyon predates that of humans.[2]
Kit Fox
Swift Fox
Arctic Fox(Blue Fox)
Red Fox
Red Wolf
Eastern Wolf (Eastern Timber Wolf)
Gray Wolf
Coyote
Eastern Coyote(Coywolf)
Europe
Red Fox
Arctic Fox(Blue Fox)
Corsac Fox(maybe. Depends on if you consider Russia part of Europe or Asia?
I guess this is why some people used to classify it all as one continent called Eurasia?)
Raccoon Dog
Gray Wolf
Golden Jackal
Africa
Side-striped Jackal
Black-backed Jackal
Golden Jackal or debated species African Golden Wolf
Ethiopian Wolf
Egyptian Wolf which is debated as either a Gray Wolf subspecies, Golden Jackal subspecies, or African Golden Wolf subspecies
African Wild Dog (Cape Hunting Dog, African Painted Wolf, African Painted Dog)
Bat-eared Fox
Red Fox
Photo from retrieverman.net
Cape Fox
Blanford's Fox
Pale Fox
Ruppell's Fox
Fennec Fox
Asia
Raccoon Dog
Tanuki (Raccoon Dogs in Japan that are debated to possibly be a separate species)
Dhole (Asiatic Wild Dog, Indian Wild Dog)
Gray Wolf
Indian Wolf
Himalayan Wolf
New Guinea Singing Dog (in New Guinea only)
Golden Jackal
Bengal Fox(Indian Fox)
Red Fox
Corsac Fox
Tibetan Fox
Blanford's Fox
Ruppell's Fox
Australia
Australian Dingo
Red Fox(Not native. Introduced.)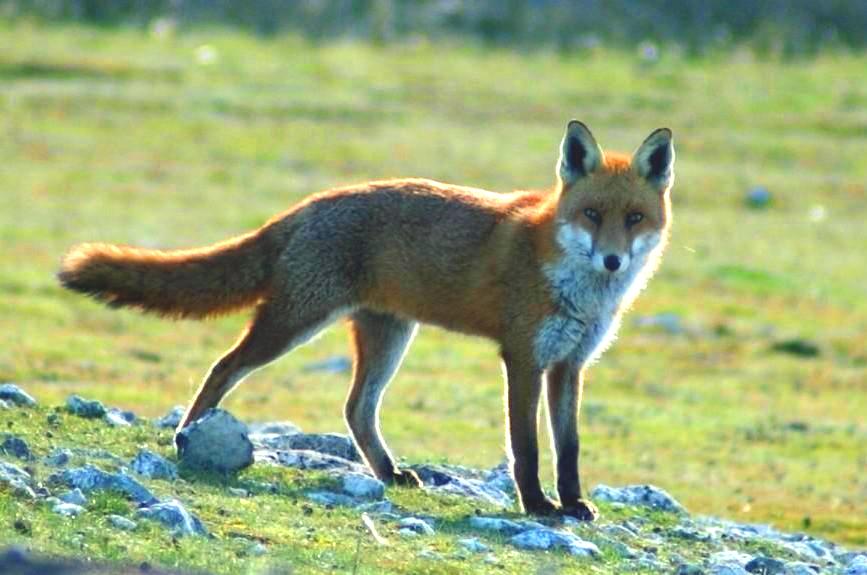 Photo from Feralscan.org.au
Antarctica
Chilla(only on the Falkland Islands. Not native. Introduced.)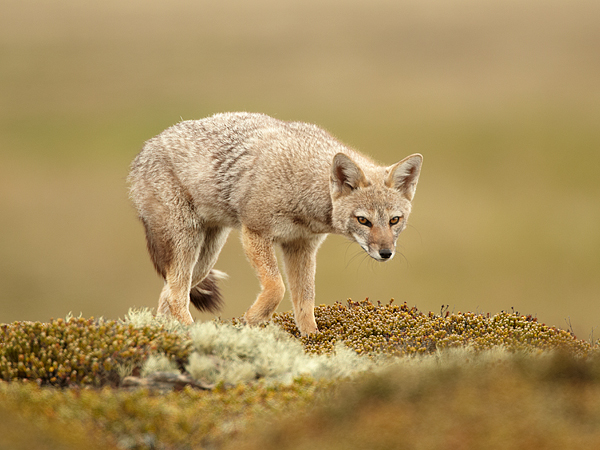 Photo from
http://www.nigelspencer.co.uk/pages/gal ... ey-fox.php
Culpeo(only on the Falkland Islands. Not native. Introduced.)
Warrah(Falkland Islands Wolf, Falkland Islands Fox, Antarctic Wolf, Falkland Islands Dog)(was found only on the Falkland Islands. It was a native species but was hunted to extinction. )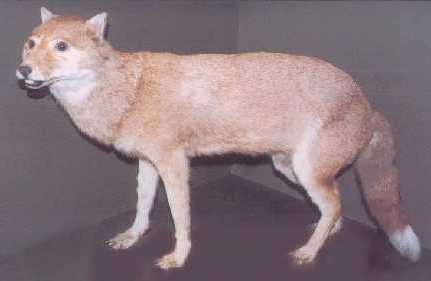 Photo from
http://messybeast.com/extinct/warrah.htm
and
http://desconocidatierradelsur.blogspot ... vinas.html