I know this thread is super old, but I found this picture and thought I'd post it here since it's the most appropriate place.
Every other photo of a red/gold coyote is always one that has been shot, so finally, here is one that is alive.
Also, here is a blonde one. It's a taxidermy mount, but it's still beautiful. Instead of seeing it laying on the ground, you can actually see what it looks like.
I would LOVE to have both of these colors. They're so gorgeous.
I'm not sure if this one is albino or leucistic. Pink nose = albino?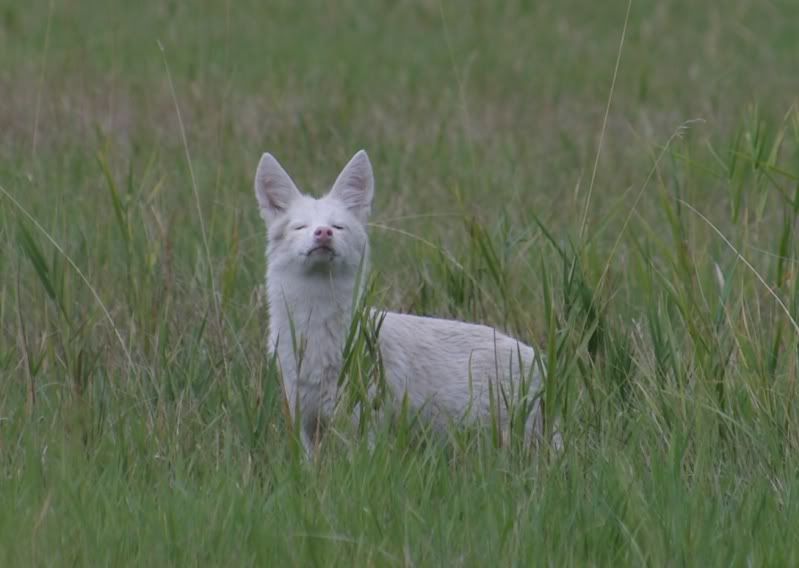 Edit:
Here's another variation.