Must show off. :3 I see all y'all's dogs with all those show off threads and I'm all "My Renji must be shown off!"
Soo.... Here is Renjirou Seto, better known as 'Renji' or just 'Ren' (or Ren-ren, Goon, Flufferpup...) He is a pure bred red sesame Shiba Inu, and will be 3 years old on January 5th. Sadly, though, as I've been away at school for so long and am just getting to be able to bring him with me when I go back the first week of January (happy birthday to Ren XD) most of his training is just getting started. A little late, but he seems to be reacting to it alright. As good as his stubborn flufftail ever did.
So onto the pictures, as I have more of him than anything...
... ... So! I just learned that this thing only allows 4 attachments. And I yet have more pictures. Photobucket it is.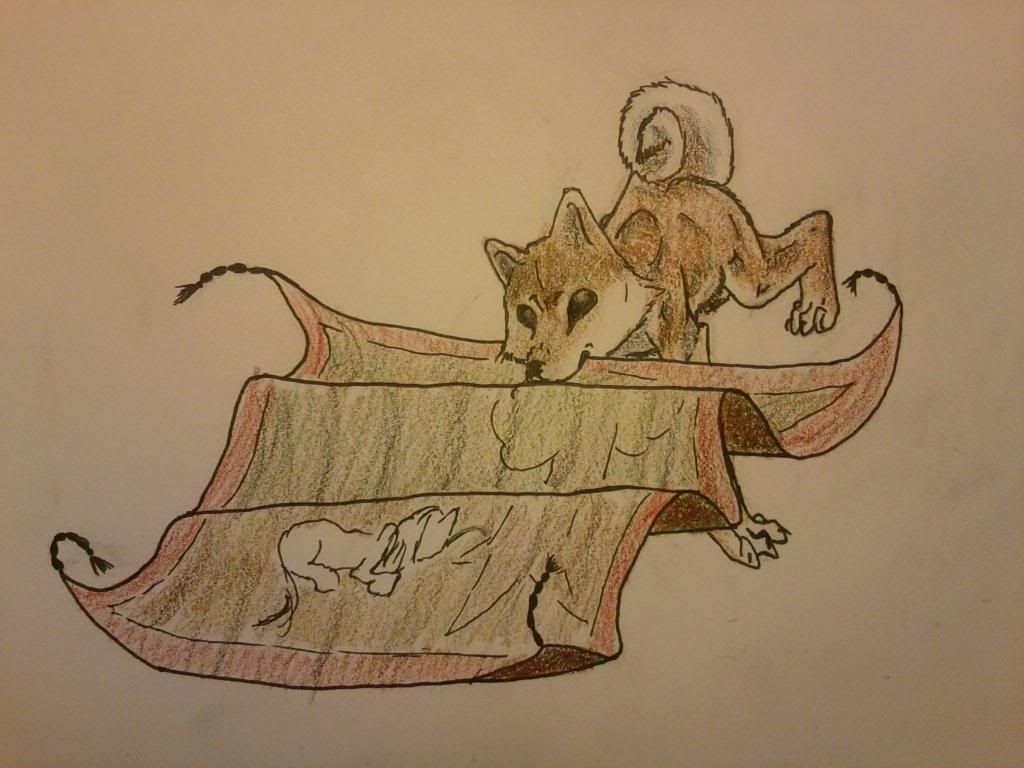 That's not a photo. I drew a picture of him a little while back. And the forelegs too long. Otherwise I like how it turned out.
He has a plushie raccoon. He loves his plushie raccoon. He dropped it when I took notice that he had it though, so I couldn't get a good picture of him looking cute with it.
Ren learned some hotels allow dogs. He is very happy with these hotels.
[img]"http://i100.photobucket.com/albums/m22/DulokaKato/PetsIRL/140625_0001_small_zps71e794ee.jpg[/img]
The most interesting things are
always
out the window.
That's the face he gives me when I'm not going to bed fast enough and thus keeping him up a tiny bit late. It's counter is the face I have when he wakes me up a few hours too early come morning.
[img]"http://i100.photobucket.com/albums/m22/DulokaKato/PetsIRL/140918_0001_small_zps61709666.jpg[/img]
Begging for food. Being disappointed, but looking cute none the less.
I recently got him one of those treat puzzles. He is learning what to do with it, but at first he had no idea what he was looking at.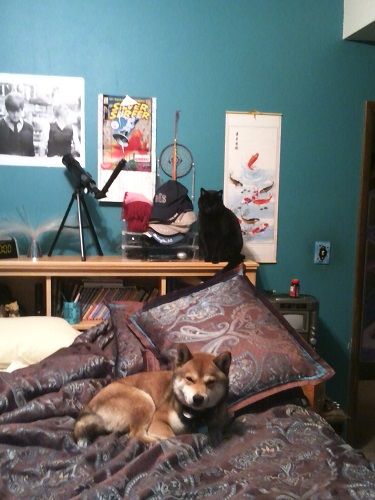 The black cat you see there was Simon, my kitty who is no longer around :( When I came home for a visit from college, they raced each other to see who would sleep in my bed with me (as Simon refused to share the bed with Ren). Obviously Ren won this round.
This picture was taken just yesterday. He got a lovely new collar (and a new toy. Not pictured, but he is so happy with it)