Sorry this took so long, sharing space with four raccoons has proved perhaps more difficult that I had imagined.
This is the photo Tiny Tracks advertised. Looks pretty black, yes?
This is Senora the very next day. I'm not sure if they had a lighting issue, but she does not resemble the kit in the
original photo. Senora is not remotely black. The entire adoption experience was fraught with difficulty, and while
I suspect she is not the kit I saw originally, she is delightful and I'm quite glad to have met her.
Senora with Jude
She's a goofy girl, very demanding, no patience. Very loving, world class snuggler, intelligent, thoughtful, loves her people,
loves her brothers. After much discussion and consideration, she will be spayed in a few months.
Corso insists that I show off his sveldt form, so here he is. He's four now, and doing great.
Here's some little extras from the last few weeks.
Jude, 4th of July
Jude checking out the new sensory board
More Jude, sensory board
Senora, abruptly fell asleep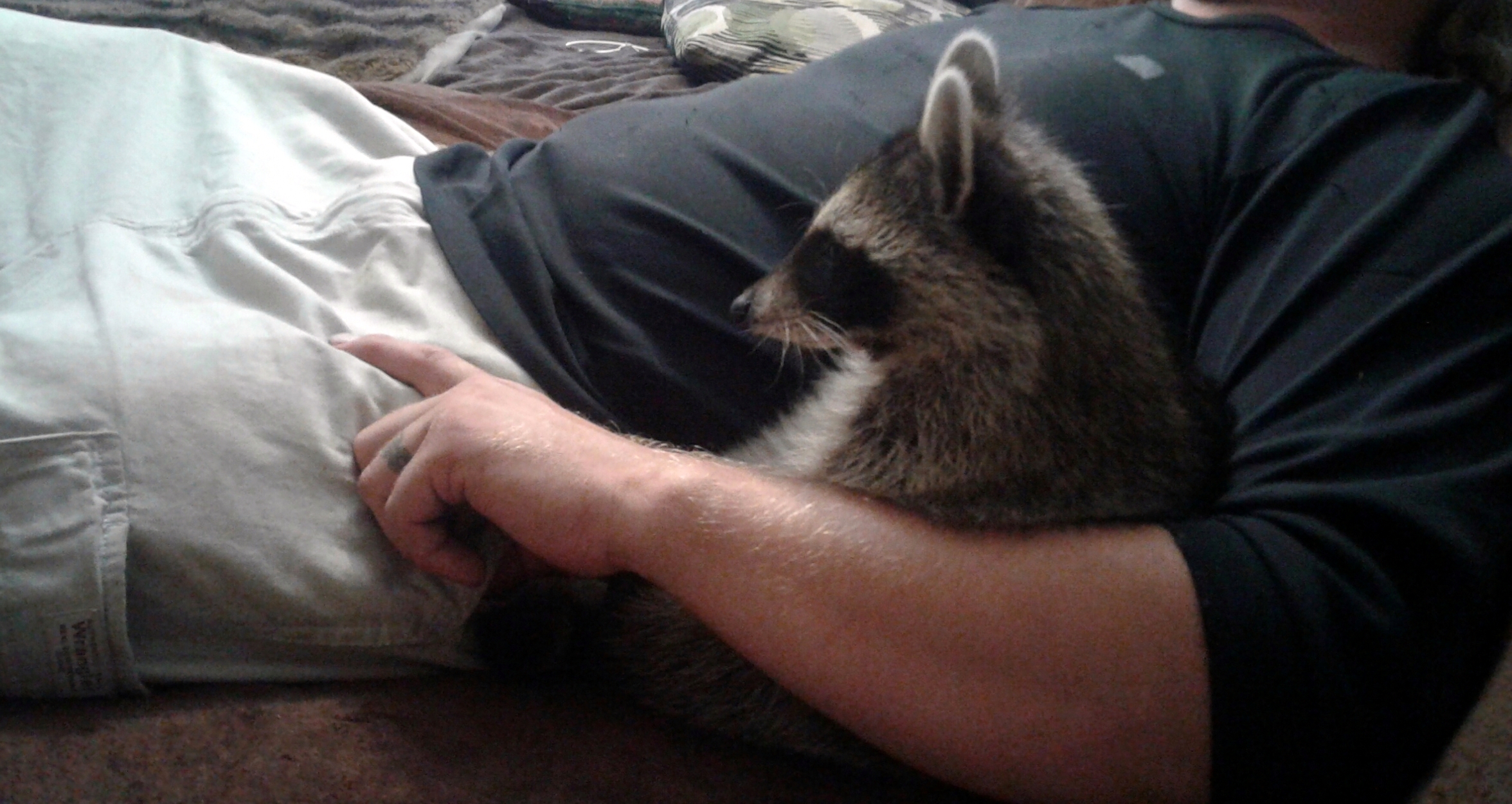 Senora watching tv with her dad
Sleepy Senora
https://streamable.com/lp6zg
Senora plays peekaboo (small video clip)
Hope everybody is doing well, have a great summer! (Ooofa, I can't wait for it to be over!
)