Here are a few pictures of Lolly that I took today. She kept moving around and trying to run away, but I'm showing the best ones that I could get.
Lolly is enjoying my scratching.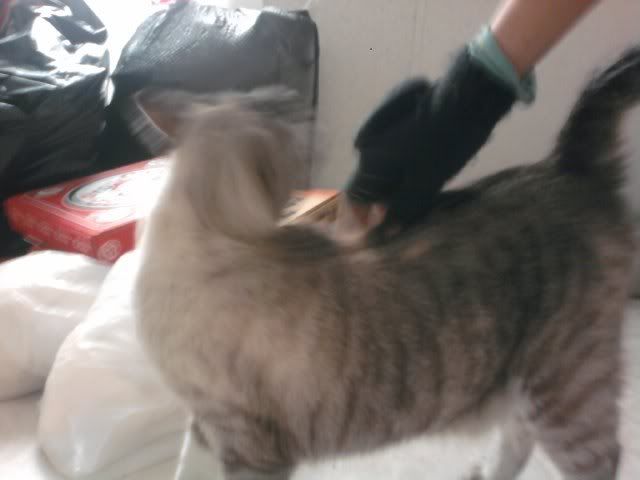 She is now trying to run away.
She was irritated that I wouldn't leave her alone with the camera.