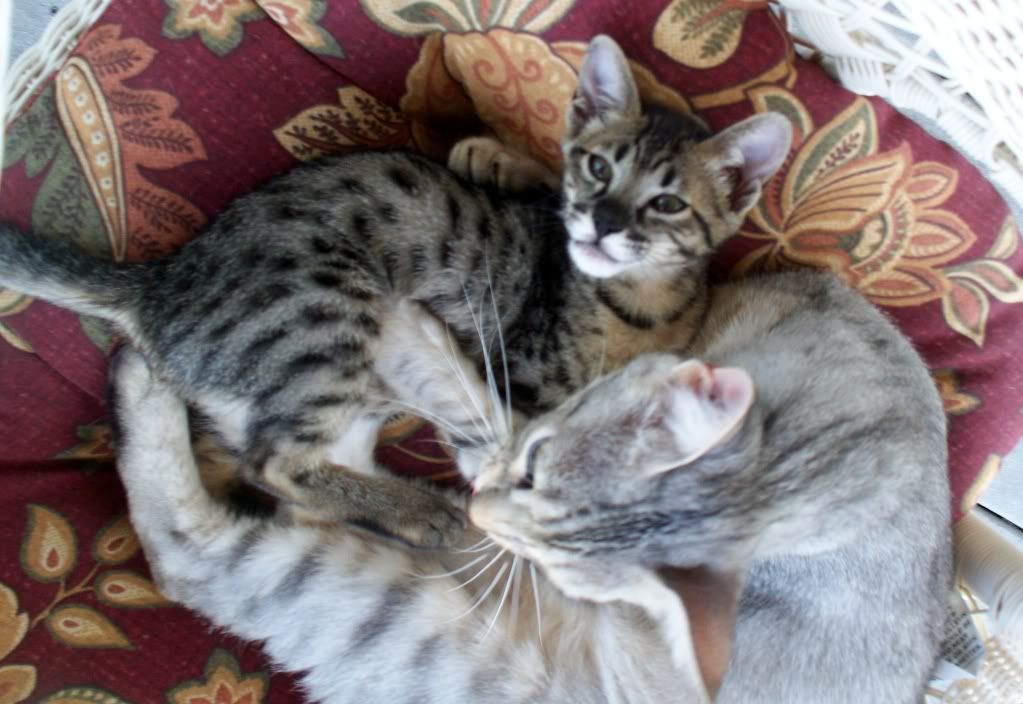 Zazu cuddling with Fedha ..her best buddy
ah, look at that pout! Cute
She looks so serval-ine (if that's even how you'd say it). Her face especially.
3 red fox, 4 pectinata iguanas, nile monitor, BW tegu, sailfin dragon, leachie gecko, 6 snakes, salamander, 3 tarantulas
Oh wow she really does! Look how cute!
My god, that is a BREATH TAKING F5!! Look at her beautiful black nose and her serval-like appearence. You must be sooo proud! I'd be dancing circles of joy to have a girl that looked that good!!
Thank you! She is quite a good package with a personality that won't quit. She is a force to be reckoned with
She and Fedha are inseparable!
Totally stunning!
http://theflashmans.blogspot.com/
- Online home of Elspeth and Harry Flashman the Corsac foxes.
http://flashmanfoxes.webs.com
- Photos and videos of my foxlings!
---
Return to "Hybrids of Domestic/Exotic cats"
Who is online
Users browsing this forum: No registered users and 1 guest