I was searching for info on Alaskan Huskies(not the same as Siberian Huskies btw. Alaskans Huskies are mutts, mixed breed dogs that are part siberian husky but are bred with anything to make them faster,such as greyhound and pointers,etc.) when I came across a disscussion here:
http://www.trapperman.com/forum/ubbthre ... /3795998/1
about whether or not this man whose "dog" escaped and was actually a wolf or really a "purebred" Alaskan husky. The story is apparently that his "dog" escaped from its pen and killed someone else's pet dog. The neighbor said that his "dogs"(He has two) are wolves and that they "want them(the wolves/"dogs") out of their neighborhood after the incident. The man still insists that the animals are registered "Alaskan Huskies". There are several problems with his stories. As mentioned above, Alaskan Huskies are mutts,not purebred dogs, and thus can't be registered. You could say that made the man was sold the animals as Alaskan Huskies and didn't know they were High Content Wolfdogs,but the evidence given in the photos of this news article seems to show that he was very much aware that his animals are not dogs,but are high content wolfdogs or possibly even pure wolves.
http://rapidcityjournal.com/photos/alle ... 417.html#0
Take a look at the first photo. That's one elaborate fencing set up for dogs. It appears to not be a yard,but more like an enclosure. The fence isn't a normal chainlink yard fence either.It's some other kind of stronger fence,maybe cattle paneling.
In pic number 2, we can see it even has a bit of double fencing. The cattle paneling has a section of chainlink fence right behind it. Again, something you wouldn't do for a dog.
I think it's pretty obvious in photos 1 and 2 that these animals are high content wolfdogs or possibly pure wolves, but if there was any double, photo 3 is a face close that shows that atleast one of the alleged "huskies" is not a husky at all.
Image 4, we see what might be some doggy features,so maybe,not a pure wolf. However, we see very strong wolf features as well,much more so than in a husky(siberian,alaskan,or otherwise)and so the animal may be a high content.
In photo 5 and 6, we get a nice close-up of both animals in which they look extremely wolf.
Photo 7 is a headshot of one of the animals in which it looks like a pure wolf or high content wolfdog.
In photo 8, we see that there is also a third section of fence which is brick placed behind the chainlink and paneling fences.
In the 9th and final photo, there is a sign that says "Keep Out" pasted on the enclosure, which would isn't normal something someone would put on a yard with dogs, although some people do have "Beware of Dog" signs on their fences.
Here are some quotes from the article which seems to be more of a collection of pictures with captions,rather than an actual article:
A large enclosure with video surveillance surrounds Mark Valdez's backyard in a residential area in Lead where two of the dogs currently live.
Video survallenance would also suggests that this man knows he has wolves,not dogs. People don't normally feel they have to go through that extremes to keep dogs safe.
Valdez says he has papers proving his dogs are Alaskan huskies and not wolves.
Again, there are no paper for Alaskan Huskies because they are not purebred dogs.
A sign at Mark Valdez's house in Lead warns visitors to keep out as one of his canine's looks on in the background. Valdez says his dogs are Alaskan Huskies, but neighbors say they are actually wolves.
In conclusion, I believe these are high content wolfdogs or possibly pure wolves. I believe this man did his homework and is a good owner for them and knows what he's doing with them since he has that elaborate and large enclosure and that he really cares about them since he has video survelliance to make sure he knows if something happens to them. I'm still trying to figure out how one of his wolves/wolfdogs got out of that enclosure in the first place between all the chainlink,brick, and cattle paneling triple fencing if the enclosure was like that before the animal escaped as well. I do not have issue with this guy owning high content wolfdogs or wolves as he appears as I said to treat them well and have done his homework on how to care for them and I also don't hold him responsible for the animals escape as it appears he's done everything possible to ensure that enclosure was escape proof yet somehow the wolf or wolfdog got out anyway. What I do have issue with,however, is that he continues to lie and say that his animals are not wolf or wolfdogs as that is what gives wolf/wolfdog owners a bad name when people are dishonest about their animals and don't take responsiblity for a mistake that happened,rather it was there fault or not. On the subject of the escaped wolf/wolfdog killing the pet dog, I don't think that makes the wolf "dangerous" as the neighbors claim. Sure, dangerous to dogs maybe,probably cats and any other small or prey like animals,but not towards humans. Both wolves and some breeds of pure domestic dog can be very territorial. Some breed of domestic dog,such as pit bulls, have even been known to kill other dogs of the same gender who entered their "territory". But just because pit bulls and some other breeds are known for being dog-aggressive,doesn't mean that they are aggressive to humans. In fact, quite the opposite. Pit bulls are known to be so gentle towards humans that before they got the bad rep from dog fighting,they were known as "nanny dogs" because parents would often leave them alone with children to watch the children and the dogs were super gentle with and protective towards the children,but anyway,that's for another topic....
As for the legality of where he lives,I'm not sure as I don't know where "Lead" is. I assume it's a city since there is no state called Lead unless it's somewhere in Canada as some kind of territory or something.
Also, I find it incredibly interesting and fascinating that people often mistake huskies and malamutes for wolves which indicates that they don't really know what wolves look like,yet when they see an actual wolf, they just seem to automatically know it's a wolf and not a malamute or husky. It's weird. One would think that people who are so uneducated on wolves that they could mistake malamutes and huskies for wolves would likewise mistake wolves for malamutes or huskies. But apparently it doesn't work the other way around and people are smarter than they seem when it comes to real wolves or high content wolfdogs even if they are the same people that would say a malamute or husky is a wolf.
So, sorry for all my ramblings.
Thoughts anyone?
PS. Here's some pics:
Man's Alleged "Alaskan Huskies":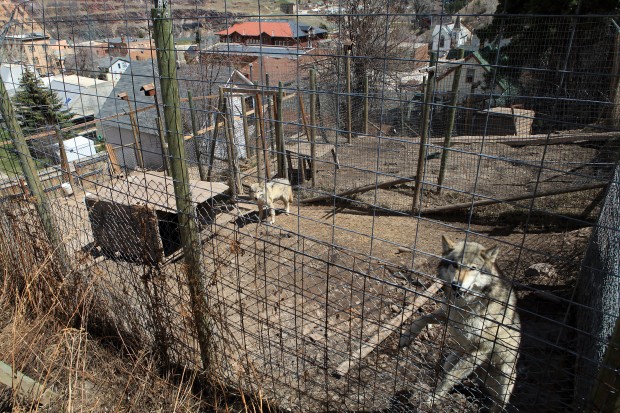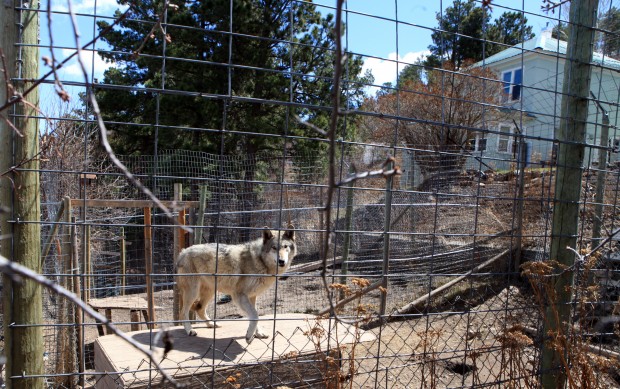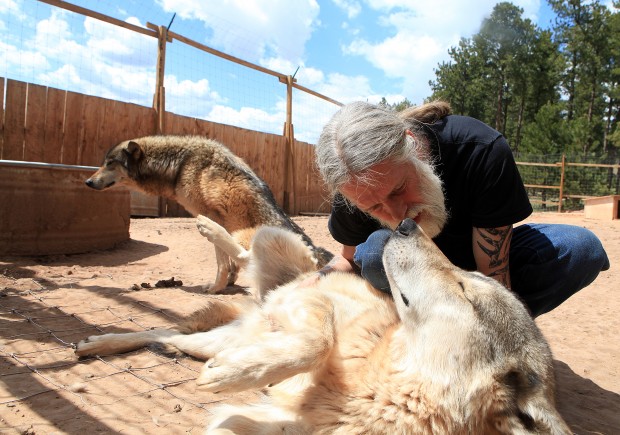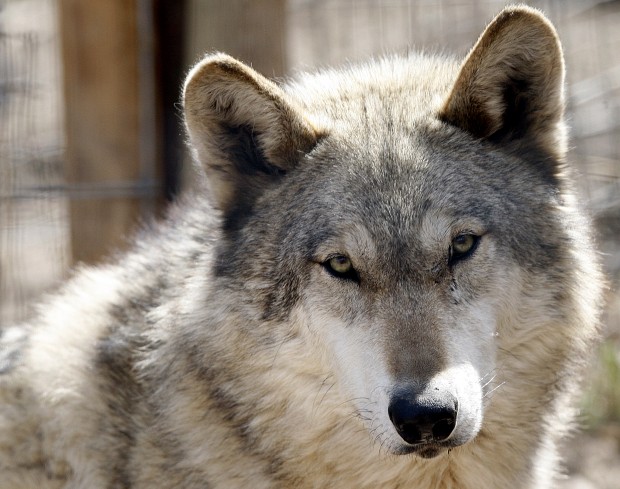 True Alaskan Huskies(aka Idiatarod Dogs, Sometimes called Racing Huskies although that term could also apply to work non-show-bred Siberian Huskies):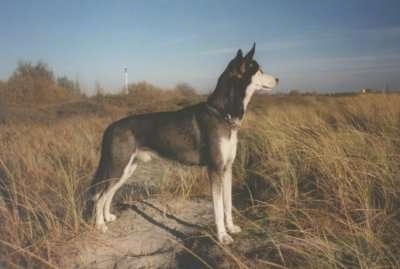 Image Showing the Difference between an Alaskan Husky and a Siberian Husky(Alaskan Husky on the Left/Siberian on the Right):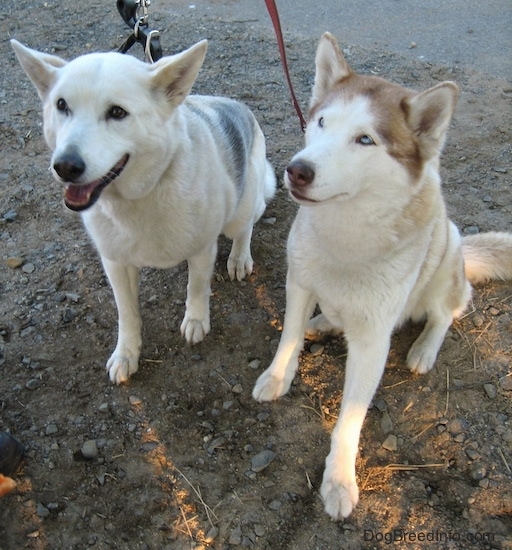 Now that you compared the alleged "Alaskan Huskies" to true Alaskan Huskies here are some true High Content Wolfdogs to compare to:
http://www.thewolfcrossing.org/#/atalla/4534862246
http://www.winddancerwolves.com/mojave.htm
http://www.winddancerwolves.com/athena.htm
http://www.winddancerwolves.com/ronan.htm
http://www.winddancerwolves.com/winddancerpictures.htm
http://www.winddancerwolves.com/winddan ... leryii.htm
http://www.winddancerwolves.com/winddan ... erylll.htm
Animals from Saint Francis Wolf Sanctuary thought to be High Content: