So, this is a little late, as I've had him since the first week of November, but I believe I've mentioned I was going for a dog and two cats, having been talking with a Japanese Bobtail breeder. I had Ren for about 3.5 years now, I adopted Wolverine months ago, and I wasn't supposed to get a JBT till spring, but someone had backed out of obtaining the kitten he claimed and the breeder offered him to me. So I got my JBT early and have been adoring Rosswelle as the completion to my trio.
So here he is- He is a friendly, talkative, playful bugger of a beautiful red patterned and white harlequin kitten. I call him my techy cat 'cause if there is a keyboard he must be on it, if there is a screen he must be in front of it. He LOVES 'helping' me with computer games. I also accidently trained him to play fetch (There was enough instances of 'kitten get out of my lap if you're going to play with that toy all claws' and throwing the toy only to have him return. He eventually learned to bring the toy to me, set it down, and meow, staring at me expectantly). He also tries to play with Ren. I say tries because he tries to treat Ren as a fellow cat but Ren tries to play with him like a fellow dog and so their game doesn't go very far and they both get quite confused, but they get along and it's adorable to watch.
And so, pictures!
He has his own cute hoody, much like wolverine showed off. Still haven't quite got them used to their harnesses, but I'm trying. Slowly.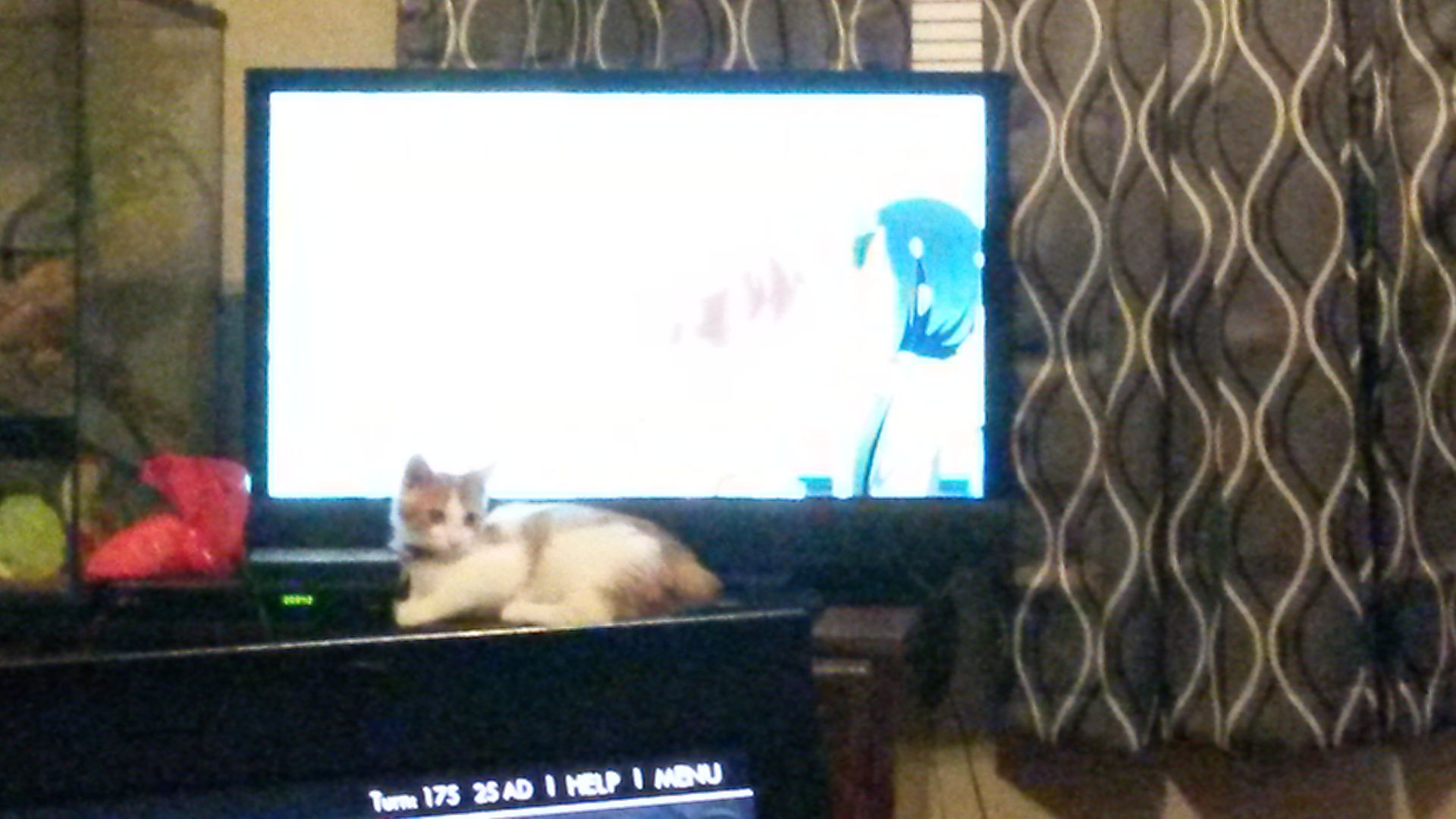 See? Him and screens.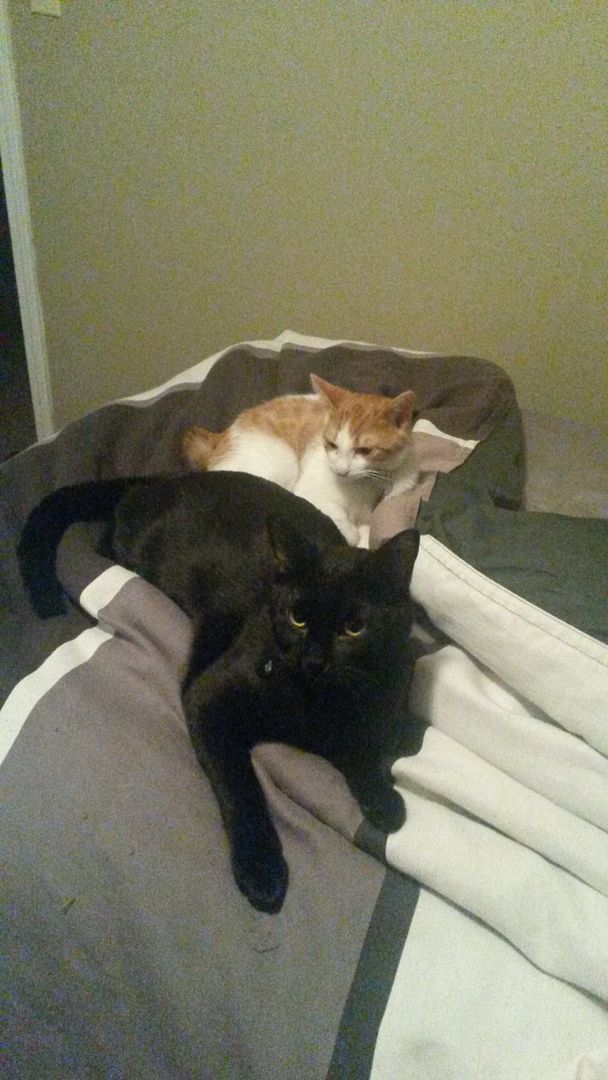 Rozzy and Wolfy are all cuddles :3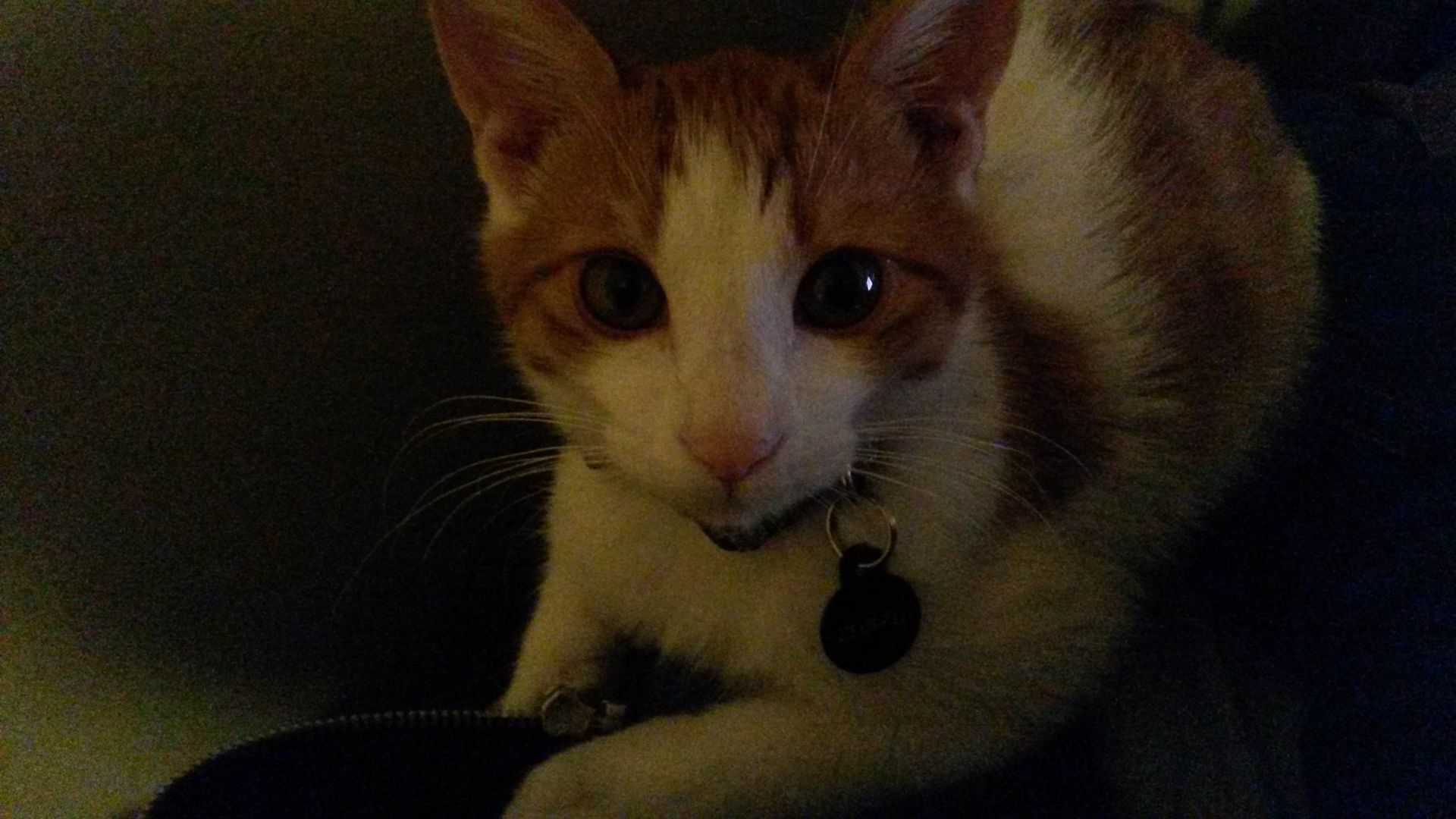 Zippers, his favorite toy. Actually, no. EVERYTHING is his favorite toy. Zippers are his favorite toy attached to people. when he can't reach a hoody string.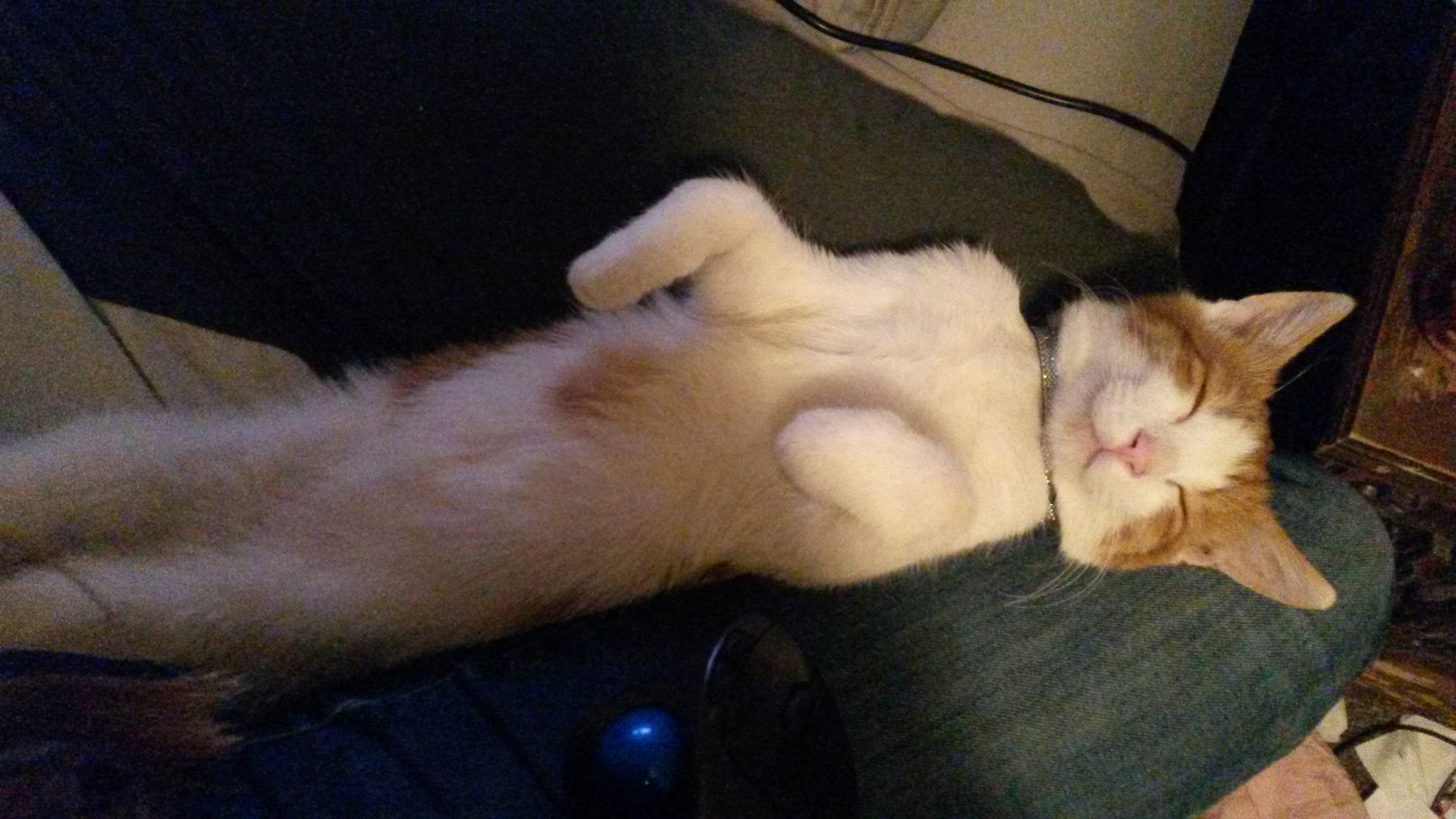 Belly rubs, please?
Cuddles don't always mean comfy? Well, perhaps in cat standards that's comfy.
The kitties are both curled cuddly beside me as I type this~